Edge Centres acquires Queensland-based DC Matrix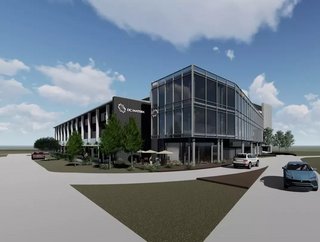 Australian data centre company Edge Centres has acquired new edge data centre operator DC Matrix, adding two more facilities to its portfolio
Australian data centre firm Edge Centres has announced it has acquired new edge data centre company DC Matrix, adding two more facilities to its growing portfolio. The two sites are located in Sippy Downs, Queensland, and on the Gold Coast.
 Both facilities are currently under development, which DC Matrix began in October 2021, and are slated to come online late in 2022, Edge Centres said in a statement. Once constructed, the Gold Coast centre, EC20, will be the company's largest data centre. 
Announcing the news of the acquisition on LinkedIn, Edge Centres CEO Jonathan Eaves said: "Happy New Year, and what a great start indeed! We are proud to announce our first acquisition of 2022 - DC Matrix."
According to Edge Data Centres, the reason it acquired DC Matrix was because the new edge data centre operator's mission statement, leadership, ethos, and assets were a "perfect fit" for Edge Centres key values and priorities. 
Adam Gibson to become Edge Centres' Chief of Operations 
DC Matrix's Chief Digital Infrastructure Officer Adam Gibson will join Edge Centres as the company's new Chief of Operations for Australia.
"It's great to have two private Australian businesses going forward together, working in harmony to create synergies for the future of the country's edge data centre industry," he said. "The acquisition is going to enable both existing partnerships and new opportunities for Edge Centres to double – or even triple –in the next five years."
"Leveraging DC Matrix's facilities, partners, staff, expertise, and other assets – including the sites north and south of Brisbane – creates powerful synergies with Edge Centres to help deliver on the next stages of the company's development."