Edge Centres lodges DA for first "off-grid" site in Victoria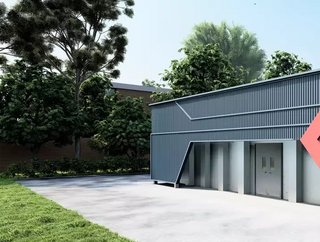 Solar-powered edge data centre company Edge Centres is poised for the next phase of its national rollout with a new site in Bendigo, Victoria.
Sustainable edge data centre operator, Edge Centres, is set to launch the next site in a sweeping national rollout of edge facilities across Australia. Edge Centres, currently the world's "only off-grid data centre" operator, announced on September 13 that it has lodged development approval for a new edge data centre location in the city of Bendigo, Victoria. 
The site, which is located approximately 150 kilometres from Melbourne, will host EC3, a 100% solar-powered facility that uses smart battery, cooling, and photovoltaic technology to virtually eliminate its dependence on the local utility grid. 
EC3 is one of four sites that Edge Centres currently has under construction. The company has yet to reveal specific metro locations, but Jon Eaves, Founder and CEO of Edge Centres, has said that his company is planning one more site in Victoria, one in New South Wales, and one in Queensland. All four of these new sites are expected to become operational in November of 2021. 
Eaves spoke with some urgency about the pace of Edge Centres' rollout. "Right now, Australia is on the cusp of an edge infrastructure wave, and Edge Centres is building ahead of this generational spike in demand for IoT, edge computing, and cloud," he explained. "Building ahead of this wave means that we have time to build and connect the necessary infrastructure so that these regional hubs that haven't been connected previously can be ready when it hits." 
Edge Centres currently has four data centres operational in Australia: EC1 - the company's testbed site in Grafton, which operated for more than three months without connection to the local utility grid; EC14 in Townsville; EC15 in Cairns; and EC21 in Mackay. The company is also in the process of spinning up an earthquake-resistant site in Japan. 
Currently, the company is designing, building, and spinning up four new sites every four months, with plans to have 20 edge data centres operational by the start of 2023. 
"EC3 in Bendigo is the first of many Edge Centre facilities set to digitally transform and interconnect regional Australia. We're bringing highly sustainable, highly reliable, off-grid digital infrastructure to the edge, and are working tirelessly to help enterprises across the country to bridge the digital divide," said Eaves.