Edge Centres, Albury Council bridge digital divide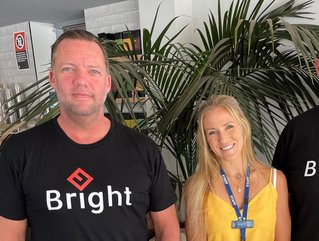 Off-grid edge data centre operator Edge Centres is partnering with Albury City Council to bring free, reliable internet to the Australian town of Bright
Edge Centres, the world's only off-grid edge data centre operator, has today announced a project in collaboration with Albury City Council and City of Wodonga in Australia to bring free, reliable internet access to the town of Bright, Victoria. Bright, a town located three and a half hours north of Melbourne, is home to around 2,500 residents and is serviced by a single cellular tower.
However, Bright's status as a popular base for exploring the peaks of Mount Buffalo National Park and Alpine National Park as well as Mount Hotham, a popular ski resort, meaning that its population on weekends and holidays can increase by 15,000 people overnight. This places undue strain on the area's cellular coverage and leads to frequent outages and subpar service. Recently, one major cellular operator has abruptly ended its service in Bright and surrounding areas.
Discussing the partnership, Jonathan Eaves, Founder and CEO of Edge Centres, said: "Edge Centres is proud to have had the opportunity to work with Albury City Council on a project that is near and dear to our hearts. It's a privilege to be supporting regional infrastructure, local businesses and councils. We worked closely with the local council and local companies to create and execute this PoC, and we hope it can serve as a blueprint for other areas to follow. Edge Centres is creating a broad footprint of highly sustainable, highly reliable, off-grid digital infrastructure at Australia's edge. We're working tirelessly to help enterprises and local government organisations across the country to bridge the digital divide."
Community members, visitors and local businesses regularly find themselves without access to the internet — typically during peak business hours, when small businesses need access the most to run payment terminals, manage their online sales and to allow customers to use online ordering at one of the many hospitality venues, Edge Centres said in a statement.
Digital divide 'harming' Bright's economy
According to Edge Centres, these issues in Bright are not unique — people and businesses throughout regional Australia suffer from lack of access to fast, stable internet access Edge Centres has provided a unique solution.
Partnering with Albury City Council, City of Wodonga and Telecommunications provider Bendigo Telecom, Edge Centres is providing free reliable internet access to Bright's residents, visitors, and businesses along the town's main streets — the heart of its business district. Edge Centres has also worked with the Bright and District Chamber of Commerce to help address business concerns by creating a dedicated connection point for local businesses to run their payment terminals without relying on an unreliable 3G/4G connection.
Edge Centres claims that making fast, stable internet connectivity freely available to the town of Bright, Edge Centres is creating a better customer experience for residents and visitors — even providing a fallback when a nationally recognized major sporting event in the region recently coincided with a connectivity outage and placed the event in jeopardy.
With help from Bright Brewery and the Bright and District Chamber of Commerce, the project proof of concept phase has been running for more than three months, and the network will be further expanded throughout Bright and surrounding towns, as it has proven a great connectivity enabler for the people in the region.
Image: Edge Centres