Edge Centres plans edge facilities after raising AU$12mn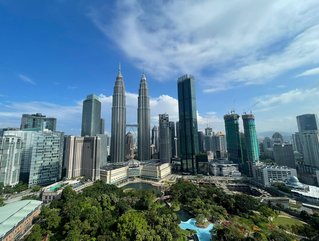 Edge Centres is planning to construct edge facilities in Malaysia following the completion of a Series A funding round valued at AU$12mn (US$8.95mn)
Australian edge data centre firm Edge Centres has announced plans to construct edge facilities in Malaysia and other areas in the APAC region after completing a Series A funding round which raised AU$12mn. The round was led by Cloud Link Solutions (CLS), a single investor based in Singapore.
Jonathan Eaves, CEO of Edge Centres said: "Partnering with CLS was a key decision for us, as now not only do we deploy Edge data centres, we have access to corresponding cable landing stations. Edge Centres is on track to deploy ten facilities across Asia in additional markets that include Indonesia, Thailand, and the Philippines over the next 12 months, cementing it as the largest, most advanced edge data centre business in APAC."
CLS director Ronnie Lim added: "As the fastest growing Edge data centre company in Asia Pacific, Edge Centres is paving the digital path for 4.3bn people. Edge data centre growth is critical to the growth and rollout of 5G technology and we are thrilled that Edge Centres selected Cloud Link Solutions as the investor for its Series A."
Edge Centres Malaysian Rollout
Edge Centres will be collaborating with cable landing station operator Arus Retsu Sdn Bhd (ARSB) for the rollout of its edge facilities in Malaysia. Edge is currently building a facility - called EC31 - in Kuala Lumpar and is surveying other sites in Johor, Ipoh, Penang, Indonesia, the Phillipines, Japan, and Vietnam.
"Having a partner to localise in Asia is the key to our success," Eaves added. "We've got the building in KL and we hope to launch it in the next four weeks. Most of the equipment has already been ordered. And then we're looking for two further sites, one in Johor and one in Penang; these will be our first three Edge locations in Asia.
"We are so excited to be working with a globally influential partner that allows us to expand internationally, and grow our connectivity. The capabilities this partnership will bring to Edge Centres set us apart from all the other edge data centre players, as our network is on track to become truly international. This is the beginning of the global edge."
Earlier this month Edge announced it would be advancing its other expansion plan in the US, purchasing 20 data centre pods for UK firm DataQube.