Edge Centres starts construction on NOC in Albury, NSW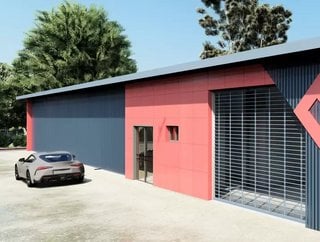 The new off-grid edge data centre's strategic location will allow it to serve as the NOC and SOC for Edge Centres' expanding pan-Australian platform. 
Edge Centres' rollout of 20 edge data centre sites throughout Australia continues with the construction of a new facility in Albury, New South Wales. The company - which is headquartered in Queensland - started building the new facility, which is located on the border of NSW and Victoria, today. 
Once complete, EC5, Albury, will serve as Edge Centres' Network Operations Centre (NOC) and Security Operations Centre (SOC), providing visibility and strategic oversight for all of the company's operations across Southern Australia. 
The site is one of four edge data centres slated to come online in November 2021, followed by four more early in 2022, and further builds which will result in a full 20 sites coming online by the end of next year. 
Jonathan Eaves, CEO and founder of Edge Centres, explained in a press release that the company is "creating a broad footprint of highly sustainable, highly reliable, off-grid digital infrastructure at Australia's edge."
He added: "We're working tirelessly to help enterprises and local government organisations across the country to bridge the digital divide." 
Currently, connectivity throughout regional Australia is highly dependent on the country's National Broadband Network (NBN) which backhauls and moves data between major metro areas like Sydney and Brisbane. "An email sent between two users in Grafton (the location for Edge Centres' first data centre site) currently needs to travel all the way to Sydney and back to be delivered," noted the company in a statement to the press. "Users of streaming services in Western and Southern Australia all stream content out of Sydney, despite the servers they're using being six hours away by plane." 
By creating greater connectivity and edge computing capabilities in Australia's smaller population hubs, including Bendigo, Grafton, Dubbo, and Cairns, Edge Centres plans to help enterprises and consumers experience drastically reduced latency in digitally underserved regional hubs. 
"It's been a privilege to work with the Albury City Council on making the construction of EC5 a reality," added Eaves on Monday. "The Council is an impressively progressive organisation and we're looking forward to working with them to contribute to the further development of Albury's digital infrastructure and economy."