EdgeConneX enters Spanish market with 7,600sqm facility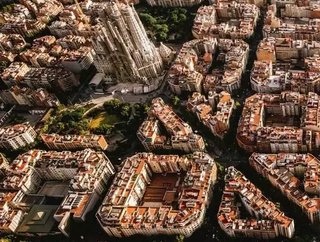 The new, carrier-neutral facility is located 15km from the centre of Barcelona and is scheduled to come online in Q4 of 2021...
US data centre operator EdgeConneX is building a new, carrier-neutral facility just outside Barcelona. The data centre, which is scheduled to come online in Q4 of this year, represents EdgeConneX's first foray into the Spanish market, a move made in response to perceived demand growth for "essential, local, cloud and content access as well as highly secure server colocation in a carbon neutral facility employing renewable energy strategies." 
The Barcelona facility will occupy 7,600 square metres of IT whitespace and have a total capacity of 8 MW upon completion. 
Courtesy of EdgeConneX
EdgeConneX has reportedly secured a "global IT services provider and systems integrator" as its first anchor tenant, but added that it is still looking to attract additional customer to the facility in preparation for the upcoming launch. 
"We are continuing our push to bring the Edge closer to those that need it most, where they need it most. It's a client centric philosophy that runs companywide and takes us to places like Barcelona where we, alongside our technology partners and community leaders, can have an immediate and positive impact on overall business opportunity and edge market growth," commented Dick Theunissen, Managing Director, EMEA, at EdgeConneX.
Barcelona's size and position on the Mediterranian coast - close to a critical subsea cable landing station like Marseilles, which is one of the planned stop-off points for the massive 2Africa cable system currently in development, among others - make it an ideal candidate for edge data centre investment. 
According to Daniel Bizo, a senior research analyst at 451 Research, as "the second largest city in Spain, Barcelona has become a digital hotspot for communications and technological innovation in Spain. 
He adds that, "Recent investments in subsea cable projects and additional data center capacity have placed Barcelona, like Madrid, on a trajectory that, if sustained, will elevate the metro's position from that of a local hub to one of much greater significance in the global network of digital infrastructure."