EdgeX opens in the U.S. following acquisition of first site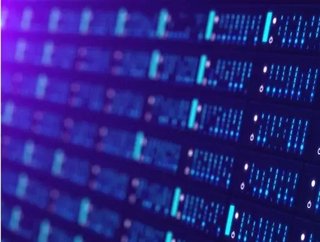 EdgeX, a new US data centre company, has launched after purchasing its first site in Oklahoma
A new data centre company has launched in the United States after acquiring its first site in Oklahoma city.
Formed as part of a three-man leadership by data centre veterans John Parsons, Terry Morrison, and Octavio Morales, EdgeX has acquired its first site, which plans to target verticals in financial services, digital content distribution, insurance and enterprise applications.
Parsons, Morrison and Morales all have a combined experience in the industry spanning more than 75 years.
Describing how the company launch came about, John Parsons said: "In the middle of a pandemic, we saw an opportunity.
The world of remote working and distance learning exploded, and data centres along with cloud companies and service apps were in high demand," he said.
He added: "This facility will be the first of many as we continue to look for opportunities to extend the edge."
Having purchased the site on 2 April, EdgeX is already eyeing new business opportunities, and promoting its central U.S. location as an asset for potential customers.
The site is located at 4442 Newcastle Road in Oklahoma City and is 65,000 sq ft in size with two 10,000 sq ft data halls.
Before creating EdgeX, John Parsons co-founded Perimeter Technology Centre (PTC) with EdgeX partner Terry Morrison in 2002. Before being sold nine years later to TierPoint in 2011, PTC became the largest commercial data centre provider in Oklahoma.
Octavio Morales co-founded TierPoint in 2003 in Spokane, Washington D.C. It was sold in 2012 before Morales left TierPoint in 2019.
Since 2012, John Parsons has also operated the private equity firm Crooked Creek Capital, whilst Morrision was the Chief technology Officer at Green Cloud Technologies.
Fast forward nine years and the data centre veterans have launched their own company in the U.S. which they hope to grow in years to come.