EfficiencyIT hires new Senior Data Centre Architect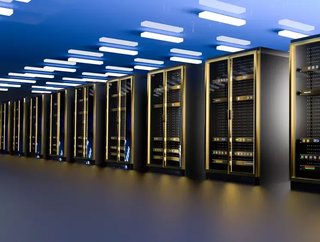 EfficiencyIT, a specialist in data centres, edge computing, and IT services has appointed Steve Henson as its new Senior Data Centre Architect
Data centre, edge computing, and IT specialist EfficiencyIT has announced the appointment of a new member of staff to its team. Steve Henson has been appointed as the company's Senior Data Centre architect, bringing over 30 years of data centre experience to the position. 
Hensen has previously worked directly with the public sector, colocation, and enterprise organisations, designing and building energy-efficient, mission-critical infrastructure systems. According to the company, his new role will involve collaborating with EfficiencyIT's customer base to help data centre owners and operators implement power, energy efficiency, and cost-saving modernisation programmes. He will also be the consultant for new design and build projects, the company claims.
Gaining experience from a variety of sales, marketing, and engineering roles, he has worked for several high-profile organisations, including Schneider Electric, Vertiv, Power One Energy Systems, and APC. 
After beginning his career as an Uninterruptible Power Supply (UPS) Engineer, Henson also went on to work with enterprise customers as a trusted advisor and completed complex power, plant, and engineering installation, including the implementation of advanced Data Centre Infrastructure Management (DCIM) software solutions, which lower costs, and reduce capacity and carbon emissions. 
Discussing why he joined the company, Hensen said: "One of the primary reasons for joining EfficiencyIT was the opportunity to enhance and develop my expertise while working directly with enterprise customers to solve mission-critical pain points. From optimising UPS, cooling, and containment systems, to service, support, and modernisation programs, joining EIT provides me with the flexibility and agility to implement customer-focused solutions, and continue to work with a range of industry-leading technology providers."
Managing Director of EfficiencyIT, Nick Ewing, said: "We're delighted to have appointed Steve Henson as our new Senior Data Centre Architect. Having worked with a range of high profile and prestigious enterprise organisations, his appointment strengthens our Schneider Electric engineering, hardware, software and service expertise, supports our new businesses growth, and will ensure we continue to meet customer demands for resilient and technically-excellent data centre solutions."