Emerging data centre hubs for 2021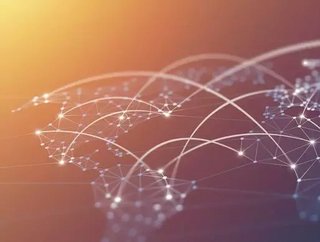 The demand for new data centres means 2021 will see more hubs built globally in emerging regions...
Investment in data centre construction is at an all-time high with demand for HPC, colocation and storage hubs growing exponentially. A new by the National Association of Real Estate Investment Trusts (NAREIT) found that although data centre growth offered an average 22% return on investments in 2020, down from 44.21% in 2019, the sector is moving from strength to strength.  
But as with all real estate investment decisions, location is the key question for 2021 as global market enterprises jostle for new data centre opportunities.
Europe
Until now, the data centre activity in Europe has focused on FLAP markets, namely Frankfurt, London, Amsterdam, and Paris. However, data centre providers are also starting to look at other secondary markets, including Berlin, Milan, Madrid, and Vienna, with Poland emerging as a promising location.
The European service provider recently announced the launch of its 11th data centre in Warsaw last month, taking Poland's total number of hubs to 115. Thirty-five are in Warsaw while others are dotted around Katowice and Kraków. Hyperscalers such as Google and Microsoft have invested there too, which has encouraged smaller operatives to scout out the area for further investment opportunities.
The USA
While Northern Virginia, New York, Atlanta, Chicago and Dallas continue to reign supreme in the US data centre market, a recent by Turner & Townsend suggests Phoenix, Arizona is an emerging hub to watch for 2021. Currently, the state has 40 providers and 76 facilities. Recently announced projects in the Phoenix area include a 50-acre campus in Goodyear, AZ. Iron Mountain (IRM) is also creating a 40-acre three-building project just outside downtown Phoenix.
APAC
Jakarta, Indonesia, is still the most sought-after location in the Asia-Pacific region for data centres. The young demographic and projected population growth of 20% of 52 million people over the next 20 years means it has a dynamic and emerging skills pool. However, Japan is enjoying high growth and has several large-scale projects in the construction stage due for completion in 2021. Despite Tokyo being one of the most expensive places to build in, it offers high skills, innovation, low-security risks and state-of-the-art technology, as well as power grid stability. 
MENA
The UAE and Saudi Arabia look set to continue their domination of the Middle Eastern market in 2021. The Emirates Integrated Telecommunications Company (EITC) recently announced at GITEX 2020 that it will build two cutting edge centres in 2021 in Dubai Silicon Oasis (DSO) and the Khalifa Industrial Zone Abu Dhabi.
KSA continues to develop its data centre market supported by Saudi Arabia's considerable investment portfolio across many industries and in particular technology and manufacturing. The development of industrial cities will fuel demand for cloud services.
The Nordics
Politically stable, climatically cool and providing some of the lowest-priced renewable energy sources in the world, The Nordics has been an emerging hub for the past five years. The population is highly skilled too, and with the sustainability drives sweeping Europe, low running costs and minimal carbon footprint. Microsoft also plans to open a data centre region in Sweden in 2021, starting with their new facility in Malmo.