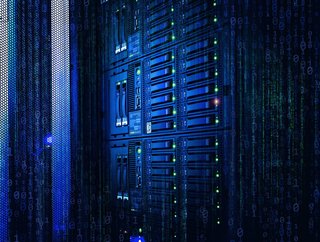 Green digital infrastructure operator has appointed data centre veteran Mark Fong as its CEO to drive growth of digital green infrastructure across APAC
Empyrion DC, a Singaporean green digital infrastructure operator, has appointed Mark Fong as its Chief Executive Officer, with the Singapore-based executive tasked with driving green digital infrastructure growth across Asia Pacific.
Fong is a veteran of the data centre industry, and he brings over 22 years of leadership experience in the technology sector. Throughout his career, he held various roles in regional profit-and-loss responsibilities, direct sales, channel management, and data centre business development across Asia Pacific including Japan, Korea, Australia, China, India, and Southeast Asia.
Most recently, Fong was the Regional Vice President of Digital Realty where he was instrumental to Digital Realty's expansion in Asia for the past 3 years. Prior to that, he held regional leadership positions in both direct and channel sales for Equinix, and for various cloud and software technology companies.
Discussing the appointment, Fong said: "My industry experience and capabilities will add extensive value to the Empyrion platform, supporting our goal to become a key player in Asia's sustainable digital infrastructure industry. We will bring global best practices from my experience at Digital Realty and Equinix to lead Empyrion to become successful and relevant locally in Asia Pacific."
Fong's role and responsibilities as Empyrion DC's new CEO
As part of the role, which he will assume in August, Fong will lead Empyrion to capitalise on the increased demand for digital infrastructure regionally, with a specific focus on investing in and operating key green physical assets of the digital infrastructure ecosystem.
Specifically, this includes cloud, hyperscale and enterprise scale data centres as well as network and fibre assets, leveraging the capital and resources of parent company Seraya Partners, one of Asia's first Next Generation infrastructure funds.
"I have every confidence that Mark will lead the successful implementation of Empyrion data centre's growth strategy as we move full speed ahead to build out our platform and meet customer demands," said James Chern, Chairman of Seraya Partners.
The appointment of Fong as CEO follows from Empyrion's inaugural investment into the SG1 Dodid data centre in Singapore last October, done in conjunction with co-investors of Seraya Partners.