Empyrion DC to develop 40MW data centre in Gangnam, Seoul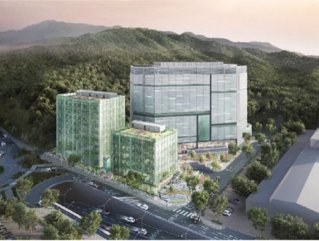 Singapore-based data centre developer Empyrion DC has announced that it is developing a 40MW green data centre in Gangnam, Seoul, South Korea
Green data centre developer, Empyrion DC, recently announced that it is developing a 40MW green data centre in Gangnam, Seoul, South Korea.
Based in Singapore and wholly owned by funds managed by Seraya Partners, Empyrion DC is a green energy-focused developer and operator of hyperscale data centres across Asia.
With a project footprint spanning five of Asia's most strategic data centre markets, Empyrion DC partners with the largest cloud hyperscale customers globally to serve their burgeoning data storage needs across Asia.
The company has signed an agreement with a local promoter to acquire 100% of the development rights, with plans to invest up to US$400 million in GDC. Closing is expected to take place before the end of September 2022 subject to satisfaction of customary closing conditions.
Building a green energy data centre
Empyrion DC has partnered with leading architects and engineers to develop GDC into Seoul's first green energy enabled data centre. The project will utilize high efficiency Building Integrated Photovoltaic Panels (BIPV) on the facade of the 10-storey project. Empyrion DC also leverages its in-house expertise in energy management to reduce its carbon footprint and develop GDC in line with world-class energy efficiency standards.
"Leveraging our deep local networks in Seoul, we sourced this exclusive transaction that wasn't available in the market. As Seoul is running out of data centre supply, and as we plan to achieve 'ready-for-service' status in 2024, we already have customers requesting to lease entire floors," shared James Chern, Chairman and Managing Partner of Seraya Partners. Empyrion DC is a portfolio company fully owned by funds managed by Seraya Partners.
With the GDC being home to several of Korea's largest companies such as Hyundai, LG and Samsung, Empyrion DC's project will alleviate the data centre shortage in the district and the broader metropolitan Seoul area, according to the company. Upon closing, GDC will be Empyrion DC's second data centre investment.