Equinix to build a third data centre in Osaka, Japan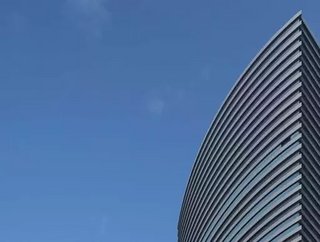 The world-leading provider is set to invest $55mn in the new project...
The world's leading digital infrastructure company, Equinix, has announced it will build a third data centre in the city of Osaka.
The International Business Exchange (IBX) facility named OS3 will fulfil the demand for data centre services in Japan's second-busiest business hub. 
According to reports, Osaka is swiftly becoming Japan's second international financial centre, with its industry driving forward the development of the digital economy. 
The city is home to energy, healthcare, medical services and manufacturing enterprises, while Osaka is also topped to become a prime location in Japan for data centres, only secondary to Tokyo.
Scheduled to open in Q4 of 2021, the OS3 facility will be close to major internet and peering exchanges along with an ecosystem of network, cloud and digital content providers. Customer advantages will include direct, low-latency connections to the large Kansai region that encompasses major cities like Osaka, Kyoto and Kobe. 
Demand for digital infrastructure continues to grow in the Asia-Pacific region. According to a market study published by Equinix, cloud and IT services are expected to reach 1,374 Tbps (terabits per second) by 2023. With a sector growth rate of 29%, Asia-Pacific's market is increasing in size even faster than North America.
According to , Managing Director, Equinix Japan, Osaka is a new hub for international and domestic businesses. He said, "Osaka has emerged as a significant market. In the past years, we have seen rising demand for secure, high-performance, and low-latency connectivity in the Kansai area."
Ogawa believes the new facility will offer businesses in the region a range of new data storage options because it will work in conjunction with their other Japan-based centres. "We are set to expand our ability to bring together and interconnect the infrastructure that businesses need to fast-track their digital advantage," he said.
The first phase will see 33,000 square feet of the development completed to initially house 900 cabinets. Later, once the development is finished, the facility will be double the size, offering 89,340 square feet of colocation space.
The OS3 will also be connected to the Equinix data centre in Osaka, offering a range of interconnectivity solutions to customers, including Equinix FabricTM— formerly Equinix Cloud Exchange Fabric. 
The on-demand, SDN-enabled interconnection service will allow businesses to connect between their own distributed infrastructure and any other company's distributed infrastructure, including some of the world's largest network service and cloud providers on Platform Equinix. 
Customers in Osaka will also be able to establish direct and secure access to cloud providers such as Amazon Web Services, Microsoft Azure, Oracle Cloud Infrastructure and Google Cloud, to address the demand for hybrid multi-cloud infrastructure.
, Research Manager of IT Services for IDC Japan (International Data Corporation) explained, "With the rising adoption of digital transformation, together with the acceleration of advanced technology such as AI and IoT, we are expecting a strong growth of demand for digital infrastructure in Japan, despite the short-term economy slowdown amid COVID-19." 
Ito continued, "As the service level of digital infrastructure directly impacts the quality of user experiences, the expansion of the Equinix data centre in Osaka reflects a rapid increase in the deployment of digital workloads among enterprises and their customers in Japan's second-largest metropolitan area. This is expected to accelerate further through enhanced interconnectivity of cloud ecosystems."
, President, Equinix Asia-Pacific, added, "Digitalisation is no longer just an option, but a prerequisite for businesses to succeed."