Equinix is building a new flagship data centre in Milan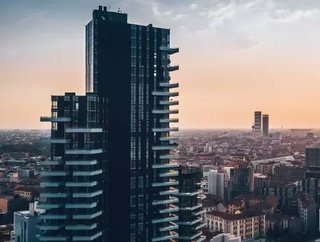 The new ML5 IBX facility will start operations in 2021 with an initial capacity of 500 server racks over 15,000 square feet of floor space...
Equinix, one of the most prolific data centre service providers in the world, on Thursday the development of a new data center in the Italian city of Milan.  
Due to open in the first quarter of 2021, the facility has been dubbed the ML5, the International Business Exchange (IBX) and will offer state-of-the-art colocation services, as well as a host of advanced interconnection services, including and .
The project is expected to take place across several stages, with the first $51mn stage set to provide a capacity of 500 cabinet equivalents and colocation space of approximately 15,000 square feet. No time frame has been provided by Equinix for the later stages of the ML5 IBX development, but the completed facility will have a total capacity of more than 1,450 cabinet equivalents and colocation space of more than 45,000 square feet.
The site incorporates Equinix's Flexible Data Center (FDC) principles, which leverage common design elements for space, power and cooling to promote long-term maintenance predictability. This approach, the company claims, provides customers with high standards for uptime and availability while lowering operating risk and complexity. Equinix also stated in its Thursday press release that the ML5 IBX facility will continue to uphold the company's standards for sustainability, utilising 100% renewable energy and designed to LEED Gold standard. 
"Italy is a key growth market for Equinix in EMEA, particularly in the areas of automotive and financial services. This expansion supports the increasing demands we're seeing from companies in Italy and the wider region to accelerate their digital transformation—which has only accelerated in the wake of COVID-19," commented . "ML5 will play a key role in helping businesses thrive in the evolving digital economy, through the formation of an interconnected metro area where customers can seamlessly connect with strategic business partners in Italy and across the world."
The ML5 IBX is the fourth data center opened by Equinix in Italy. The project comes at an appropriate moment for the country, as the economy begins to reopen in the wake of the first wave of COVID-19 that rendered Italy one of the most heavily affected places in Europe. 
Specific to the data centre industry, Italy is a promising location for dedicated data centre providers to set up shop. Up until now, the country's major telecom providers were big players in its data centre market. However, an emerging trend over the last couple of years is seeing these telcos rapidly divest these assets to focus on their core business models. 
Italian telco Telecom Italia at the end of last year that it was selling 23 of its data centres as a separate company, and Wind Tre was rumoured around the same time to be selling a significant portion of its data centre infrastructure as to raise capital.  
Emmanuel Becker, Managing Director for Italy at Equinix commented: "This latest investment shows our continued support for the Italian market as a strategic interconnection point. With this new site, we are further providing for companies in Italy looking to expand both locally and internationally. Data centers are crucial for connectivity and are at the heart of the country's economic model—especially in this critical period. Our goal is to continue to expand and offer more services to help companies extend their IT operations to the digital edge." 
With big players exiting the market, a focused, dedicated data centre provider like Equinix could be about to make a big impact on the region.