Equinix, GIC to Invest in hyperscale data centres in Korea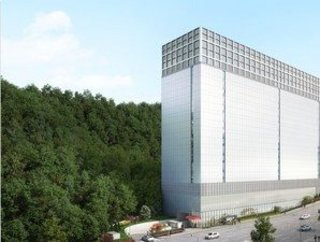 Equinix is launching two xScale data centres in Seoul to accommodate growing demand for digital infrastructure
Equinix has signed of an agreement to form a US$525 million joint venture in the form of a limited liability partnership with GIC, SINGAPORE'S sovereign wealth fund, to develop and operate two xScale data centres in SEOUL, KOREA. This new joint venture will bring the global xScale data center portfolio to more than US$8 billion across 36 facilities, and an expected greater than 720 MW of power capacity when completed and fully constructed.
Charles Meyers, President and CEO, Equinix, commented, "More and more organisations are embracing a digital-first strategy to scale their operations, enhance the experiences of their customers, and unlock the value of technologies like 5G, IoT, artificial intelligence (AI) and machine learning (ML).
Korea and the broader Asia-Pacific market are both enablers and beneficiaries as organisations prioritise digital transformation. To address demand for cloud and digital infrastructure, we have continued to invest in the region through the expansion of International Business ExchangeTM (IBX®) capacity and locations, as well as the expansion of our hyperscale program, xScale, in Australia, and now Korea."
Equinix SL2x and SL3x data centres to provide over 45 MW of power capacity
The two facilities under this joint venture, to be named SL2x and SL3x, are expected to provide more than 45 megawatts (MW) of power capacity to serve the unique core workload deployment needs of hyperscale companies, including the world's largest cloud service providers. With more hyperscale providers expanding in Korea to support businesses' digital infrastructure needs, the cloud computing market in the country is expected to flourish.
According to IDC Korea, based on its recent publication of 'Korea Cloud IT Infrastructure Market Forecast, 2021', the Cloud IT infrastructure market in Korea is expected to reach an average annual growth rate (CAGR) of 15% over the next five years, reaching approximately US$1.86bn (2.2189trn won) in sales by 2025.1 The Global Interconnection Index (GXI Vol. 5), an annual market study recently published by Equinix, also estimates that Seoul will have the most interconnection bandwidth from hyperscale providers within Asia-Pacific by 2024.
To date, seven xScale data centres have opened globally, with more currently under development. The establishment of xScale data centres in Korea will allow hyperscale providers to add core deployments to their existing access point footprints at Equinix, enabling their growth on a single platform that can immediately span 65 global metros and offer direct interconnection to their customers and strategic business partners.