Equinix-PGIM $575mn JV targets Australian data centre market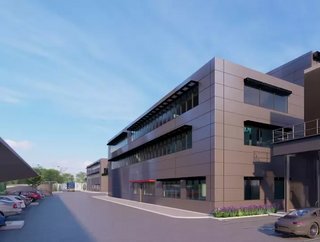 PGIM Real Estate and Equinix are partnering on the construction of two "xScale" data centres in Sydney, Australia.
US data centre operator Equinix is pushing further into the Australian market - drawn by an upwards trend in hybrid and multi cloud deployments, which rose from 28% to 47% growth year-on-year in 2021, according to Equinix's Global Tech Trends Survey of more than 2,600 IT decision makers. 
"As digital transformation accelerates across all industries, hybrid multi cloud is becoming the IT architecture of choice for leading businesses," said Equinix President and CEO, Charles Meyers on Monday. 
According to Jabez Tan, Head of Research at Structure Research, "Australia is set to build out its next wave of capacity, with the hyperscale market expected to grow about double the rate of the retail segment by 2026. There have been unprecedented levels of cloud adoption in the country." In order to capitalise on this strong growth in the Australian enterprise cloud computing sector, Equinix is focusing on an aggressive expansion strategy for its hyperscale data centre facilities, which it brands as xScale data centres. 
The company already owns and operates several hyperscale facilities in Australia, including in Adelaide, Brisbane, Canberra, Melbourne, Perth, and Sydney - where it claims to run "Australia's most interconnected data centre campus" thanks to direct links to submarine cable landing stations and dense fibre optic installations. 
Now, Equinix's eight preexisting data centres in Sydney are being joined by two new hyperscale locations, which Equinix has announced plans to build as part of a joint venture with PGIM Real Estate. 
The two companies have come together to invest $575 million into the development of two xScale data centres in Sydney. The facilities, SY9x and SY10x, are expected to have a combined capacity of around 55 MW and be Equinix's first xScale sites in the city. So far, Equinix has opened six of its xScale data centres across APAC, LATAM, and EMEA, including TY12x in Tokyo, PA8x and PA9x in Paris, LD11x and LD13x in London, and SP5x in São Paulo. Equinix says it has "more currently under development." 
Under the terms of the joint venture with PGIM, the real estate giant (which manages just shy of $200 billion worth of assets worldwide) will control an 80% equity interest in the joint venture, and Equinix will own the remaining 20% equity interest. The ratio of funds contributed hasn't been disclosed, but it would appear that Equinix is bringing the expertise and PGIM is bringing the money. 
This isn't the first (or largest) joint venture between Equinix and a real estate corp designed to spur the rollout of the new xScale data centres. In October of 2019, Equinix announced a $1 billion-plus joint venture with Singaporean sovereign wealth fund GIC to further speed the construction of xScale data centres across multiple markets in Europe. The joint venture appears to have gone well, as in June of 2021, the fund grew by a further $3.9 billion to focus on xScale data centre rollouts in Europe, APAC, and the Americas. 
Equinix reportedly plans on developing more than 32 xScale facilities, which will have a combined capacity of more than 600 MW when they're all finished. 
"Our new relationship with PGIM Real Estate follows our successful partnership with GIC and will enable the world's largest hyperscalers to expand within the Equinix ecosystem in Australia," Meyers added. 
Eric Adler, Chief Executive Officer, PGIM Real Estate, also added that PGIM was looking to "[expand] this strategic relationship in other markets, thereby providing our investors further access to the increasingly important digital infrastructure sector."