Equinix progresses in its pan-Indian expansion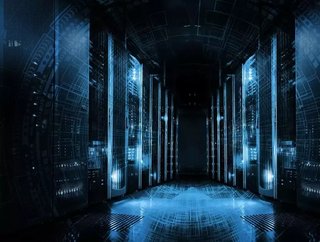 Equinix have taken the latest steps in expanding into the Indian market through the acquisition of GPX India...
The global interconnection company has recently agreed to a cash sum to acquire the Indian operations of GPX Global Systems. This acquisition will see the company expand into the Indian market, allowing global customers to access a fast developing market as well as the world's fifth largest economy. 
Why India?
India is one of the most rapidly growing markets in the world and has experienced a significant digital revolution. In 2019, India became the fifth largest economy, overtaking the United Kingdom and France and the country also boasts the second largest internet consumption in the world. 
According to the latest findings, India's data centre market is believed to generate more than US$1 billion and grow at a rate of 12% until 2024. 
All of this makes India a great market for Equinix to get involved with. The opportunities that accompany the adoption of 4G and 5G connectivity in the region will also prove beneficial to the new data centre facilities. Cloud service providers are also cropping up all over the area as India's cloud market goes from strength to strength. This is due to the increasing demand for hybrid multi clouds as the country see's an increase in the need for a mixture of on-site premises and cloud platforms. 
The two Mumbai GPX data centres serve as the ideal location for Equinix's growing customer base. They host many international and local companies and are key interconnecting sites for many different carriers, content providers and delivery networks. The high quality of these facilities has led to the company being dubbed as the "Equinix of India". 
The future of Equinix and its customers
By entering into the India market, Equinix is allowing its existing customers to become a part of the ever growing economy. They also have a desire to help local companies expand on their digital transformation through their 210 International Business ExchangeTM (IBX®) data centers. This will allow new, local companies to benefit from Equinix's extensive business portfolio and allow them to connect to carriers and networks globally. 
With the ever changing digital landscape and needs of the 21st century, this acquisition will allow Equinix to keep up with these demands whilst also allowing them to grow their business and global awareness. 
This dedication to expanding their footprint has been reflected in many ways, such as the opening of sites in Melbourne and Singapore, as well as the company's planned expansion to Canada and Mexico.