Ethiopia to get first Tier III colocation data centre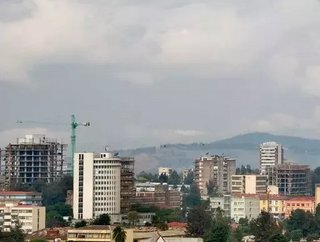 The Raxio Group will build the private facility on the outskirts of Addis Ababa...
The Raxio Group, a leading, pan-African data centre developer, is investing in Ethiopia by building the country's first Uptime Institute-certified, Tier II colocation data centre. The company, which was founded in 2018, is also working on a similar project in Uganda.
The facility, which will be operational by the third quarter of 2021, will be managed by Raxio Ethiopia and will provide customers with an ultramodern, modular data centre with the latest industry technology, security and AC/DC compatibility. 
Currently, Ethiopia is Africa's fifth-largest economy and boasts the continent's second-largest population, making it a prime target for new market entrants. The economy is also predicted to grow by 6.4% in 2021, with digital services at the top of the list of expanding sectors. 
Raxio Ethiopia's operations are predicted to double in capacity over the next few years, and expansion for the Addis Ababa site is already planned. 
, President of Raxio Group, explained, "Raxio's facilities enable companies such as mobile network operators, content delivery networks and financial service providers to run their critical IT systems in a built-for-purpose environment."
Mullins said that Raxio Ethiopia provides a critical, missing part of the nation's digital infrastructure at an exciting and fast-evolving time in the country's telecoms industry. 
He commented, "We are pleased to be moving forward with developing Ethiopia's first privately owned data centre and to have collaborated closely with the Ethiopian Investment Commission (EIC), the Industrial Parks Development Corporation (IPDC) and the ICT Park in reaching this important milestone."
Raxio Group investment plans include establishing a network of data centres across the East and Southern Africa region by 2022.  
, CEO of Industrial Parks Development Corporation, said "Following the holistic reform that our nation is undergoing, new mobile operators are expected to be licensed soon. As a result, our internet usage is projected to rapidly grow. It is our belief that Raxio Ethiopia will play a paramount role in strengthening and developing the country's digital infrastructure capabilities."
He added, "We consider our corporation's collaboration with Raxio in the development of the ICT Park a great achievement."