EUDCA appoints new Chairman and Board of Directors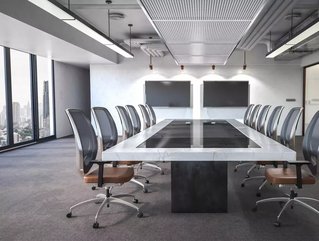 The European Data Centre Association (EUDCA) has appointed Michael Winterson as its new Chairman in addition to a new Board of Directors
The European Data Centre Association (EUDCA) has announced a new chairman and board of directors following its Annual General Meeting (AGM) which took place in June. Michael Winterson joins the company as the Chairman, whilst seven others have been appointed to join the company's directors' board in various roles.
The company elected Michael Winterson to guide it through an important stage of its evolution. Talking about the role, Michael said: "It is my honour to lead the EUDCA at a time when the changes and positive impacts we make within the data centre industry reverberate to a far wider audience. I extend a warm welcome to each Board Member. Today, the industry faces huge challenges, not the least of which is addressing and mitigating its effects on climate change. 
"The EUDCA will be at the forefront of shaping policy within Europe, building on its previous achievements. As a Board, we will actively collaborate to achieve the best and most effective path to success," he added. 
The Board of Directors brings together technical excellence and commercial acumen, with a breadth of knowledge relating to data centre investments, sustainability, design and operations, the company claims. The board comprises of: 
Michael Winterson, Equinix Chairman

 Laurens van Reijen, LCL Data Centers Treasurer

 Alex Rabbetts, Corozon Consulting Managing Director

 Lex Coors, Interxion Chair of the Policy Committee

 Andrew Harrison, Arup Chair of the Technical Committee

 Matthew Baynes, Schneider Electric NTA Liaison

 Matt Pullen, CyrusOne Board Member of the CNDCP

 Philip Low, Headwind Consultants Board Member
During 2020, the data centre industry underwent a pivotal shift to become the mission-critical lifeline underpinning digital technology globally. At the same time, the European Commission delivered two, once-in-a-century policy platforms impacting the world economy: The Green Deal and Europe Fit for the Digital Age. The EUDCA played a significant role in all three, participating in over 50 consultations on issues ranging from data security, sustainability and design to digital markets, data spaces and digital skills.
Michael Winterson's previous role was as the Chairman of data centre company, Equinix. Before this, he held several VP and Marketing positions in the organisation and has a Masters degree in International Economics from The Graduate Institute Geneva.