euNetworks: Connecting customers with fibre based products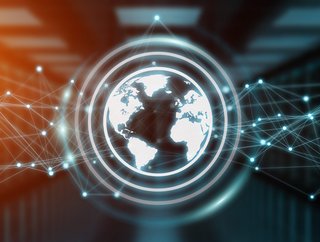 We take a look at euNetworks, a leading data centre and cloud connectivity provider, and its steps towards becoming more sustainable
A Western European provider of bandwidth infrastructure services, euNetworks focuses on delivering scalable, fibre based products and solutions.
According to the company, its customers require fibre based data centre to data centre connectivity, both within key cities in Europe and between these cities, supporting both their bandwidth growth and the performance requirements that their applications demand.
It owns and operates 17 dense fibre based metropolitan city networks. These are connected with an intercity backbone covering 53 cities in 17 countries. The metro networks are in London, Manchester, Dublin, Amsterdam, Rotterdam, Utrecht, Paris, Frankfurt, Cologne, Dusseldorf, Stuttgart, Munich, Hamburg, Berlin, Vienna, Milan & Madrid.
euNetworks connects over 480 data centres in Europe today, with further data centres indirectly connected.
It is also a cloud connectivity provider and offers a targeted portfolio of metropolitan and long haul services including Dark Fibre, Wavelengths, and Ethernet. Wholesale, finance, content, media, mobile, data centre and enterprise customers benefit from euNetworks' unique inventory of fibre and duct based assets that are tailored to fulfil their high bandwidth needs.
Moving towards a more sustainable future
euNetworks is continuing to make strides in its sustainability efforts in Europe.
It joined The Climate Pledge in February 2022, setting 1.5°C-aligned science-based targets across Scopes 1, 2 and 3 and committing to being carbon net zero by 2040. The company has embedded its commitments in its company values and these drive the teams' behaviour and form the basis by which the business operates.
euNetworks has also developed and launched its Network Construction Carbon Tool to identify carbon hotspots, assess the incremental carbon impact of new projects, and reduce emissions across its supply chain. The impact of this tool is significant, as euNetworks owns and operates networks across 53 cities in 17 countries in Europe.
The innovative Network Construction Carbon tool and euNetworks' overall approach and commitment to sustainability were recently recognised by Microsoft, with the company winning Showstopper of the Year: Strides in Sustainability at Microsoft's Supplier Prestige Awards. The award centred on demonstrating commitment to pioneering climate change initiatives and alignment with Microsoft's sustainability vision. Innovative projects recognised needed to be scalable and repeatable, and their activities generate significant GHG reductions​ that are likely to be long-lived.
"We are committed to being carbon net zero by 2040 and have set 1.5°C-aligned science-based targets across Scopes 1, 2 and 3. We have made good progress towards this commitment, understanding where we are today and how we will get there. We're increasing the use of renewables wherever we can. We've developed an innovative Network Construction Carbon Tool to calculate and manage project-level emissions and we're constantly working with suppliers on materials, construction methods, routes and technologies to drive down emissions and deliver the lowest carbon footprint per bit. euNetworks has long-term sustainability-linked infrastructure financing, which further aligns euNetworks' ESG and financial frameworks into the business' developments and ongoing operations," said Brady Rafuse, Chief Executive Officer of euNetworks.