Evoque: Colocation services from the Brookfield subsidiary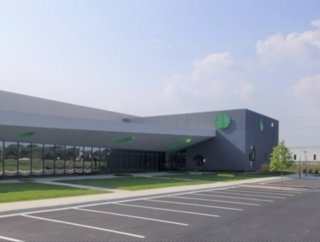 We take a look at Evoque Data Center Solutions, the US-based colocation and data centre services portfolio company of Brookfield Infrastructure Partners
Established in 2019, Evoque Data Center Solutions is a US colocation provider that operates an excess of 30 data centre facilities worldwide. A portfolio company of Brookfield Infrastructure, the company was launched in January 2019 following Brookfield's acquisition of AT&T's data centre assets.
In addition to colocation, its services include cloud engineering, connectivity, MGI and build-to-suite. Overseen by CEO Andy Stewart, who joined the firm in 2020, Evoque's carrier neutral, cloud enabled data centres, located in the USA's largest markets, are coupled with AWS, Azure and GCP professional services and provide the expertise and ecosystem for enterprises to thrive at scale.
Evoque partners with Archer Data Centers to develop 61 acre data centre campus outside Nashville
Evoque recently announced a partnership with Archer to develop a 61-acre facility near Nashville, Tennessee. The aim of the centre is to bring to market over 100MW of power capacity and over 500,000 square feet of data centre space to meet the growing data center demands of the United States' Central Southeast region.
Evoque has earmarked $200mm to accelerate the expansion of the site, which includes a commitment to building a 100% renewable energy solution.The original 28.5 acre campus is anchored by an 82,000 square foot data centre shell, with over 40MW of available power today from Gallatin Department of Electricity's ("GDE") adjacent substation.
The initial project anticipates a 4-phased development, scalable on the existing site as well as an adjacent 32.8 acre parcel. The long-term expandability of 100+MW is possible in concert with the continuously updated transmission capacity of GDE and Tennessee Valley Authority ("TVA"), Evoque said in a statement.
"The opportunity to expand into the Nashville market and to serve hyperscalers, cloud service providers, and large enterprises is exciting," shares Evoque Chief Executive Officer Andy Stewart. "Archer, and their Founder Jordan Milman had great vision that has since been validated by Meta's new data centre, which is adjacent to our location. Evoque looks forward to maximising the potential of this opportunity and to deliver more best-in-breed digital infrastructure solutions to more enterprises."