Facebook announces US$800mn Los Lunas data centre expansion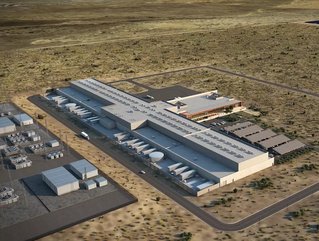 Facebook, now under the holding company Meta Platforms, has announced a US$800mn expansion of its Los Lunas data centre in New Mexico
Social networking platform Facebook, now called Meta Platforms, Inc following a rebrand, is expanding its data centre in Los Lunas in New Mexico in The United States. The expansion was funded by a US$800mn investment and will see the construction two new buildings as part of the campus. 
The two buildings which form the expansion will be located on the southern end of the campus, which has a total area of 750 acres. Following this expansion, the data centre's area will increase 3.8mn sq ft. 
Charles Griego, Mayor of Los Lunas village, said: "From the beginning, Facebook has and continues to be a valued member of our community. It goes without saying that the economic impacts along with the direct and indirect jobs created from this project have been felt throughout the state, but it's our residents, local businesses, schools, and nonprofits that have largely benefited from having one of the most high-tech and recognised brands in the world be located within the village of Los Lunas. We are beyond excited about their expansion and continued investment in the community."
Facebook moves infrastructure as expansion works begin 
Facebook said that it will move its infrastructure into the two new buildings as the construction of the expansion begins. The Los Lunas campus hosts a total of 30 different data halls, each with an area of 120,000 sq ft, and housing 3,200 servers in each one. The servers hold data from apps including Facebook, Instagram, Whatsapp, and Messenger. 
The Los Lunas Data Centre is one of 18 Facebook data centres worldwide and 14 within the United States. In addition to announcing the expansion, Facebook officials also proclaimed the company's goal to restore 200% of the centre's water usage back into New Mexico watersheds.