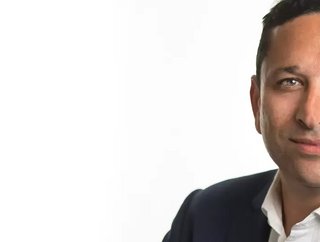 We catch up with Interxion's new UK managing director, Assad Noori, to get his insights into the evolving UK data centre industry.
Following a six-year stint as the Chief Operating Officer of the Northern European infrastructure business at Atos, Assad Noori took on the role of Managing Director for Interxion's UK operations in June 2021. As he settles into his new role, we sat down with Assad to get his insights on the UK's data centre industry, the global skills shortage, and how the new job is going so far. 
As the UK and Europe start to re-open in the midst of ongoing vaccine rollouts, how are you seeing the data centre industry handle the transition to a post-lockdown economy? 
 Technologically, the demand for cloud-enabled services was already rising prior to the pandemic, but lockdowns dramatically increased adoption and this isn't looking likely to slow any time soon. 
When the majority of people were staying at home, everything shifted online – from shopping, to socialising and crucially, working. This meant that enterprises were forced to inspect their own digital transformation agendas. For many it kick-started their transformation, for others it accelerated it, and even slowest to embrace digital are now at least readying themselves for large-scale working from home. No matter which category a business falls into hybrid-cloud strategies will be here to stay and will only grow in importance.
When looking at the transition from an organisational perspective, the priority is how do we safely bring people back to work, whenever that may be? 
The pandemic has transformed how we work and we've now established a more collaborative, hybrid way of working which I believe is here to stay – five days a week in the office is a thing of the past. 
My priority is to offer options to our employees at Interxion, allowing them to balance work and home in a way that's most productive for them.
How are you seeing other trends - like the industry skills shortage - affect data centre staffing? 
Having been in the industry for over 20 years, I know that the acquisition and retention of talent is the holy grail of a stable, healthy, growing business.
The rapid digital transformation we have seen over the last 18 months has exposed the skills shortage even more clearly, as we have had to provide stable and reliable services to meet the huge surge in demand. At the same time, the industry has seen considerable attrition, as people have reflected over the pandemic and made moves.
The skills shortage is likely to be a challenge for years to come, but the onus is on us as the employer to enrich our workforce by giving them a good work-life balance and equipping them with a vision of what their career will look like, at that company, in the future. 
How can the industry overcome a skill shortage at a time when the need for data centre staff is only expected to grow? 
I strongly believe that you must build the culture you want to see. The industry needs to attract new talent by showing them a viable and exciting career path and equipping them with the skills they need to succeed – not just offering them a job.   
What are some of the other trends you see on the horizon for the coming year?
What we saw during COVID-19 was a surge in demand for colocation space. Some businesses raced ahead to buy space to meet the demands of a hybrid workforce, however, there was little knowledge of exactly how much space was actually needed.
I also think we will soon see an increase in demand for affordable data centres outside of the capital, as space in central London's data centres is premium and pricing is only going to increase. 
The final trend we are likely to see is larger enterprises selling their data centres. Not only are profit and margins a real driver, but compliance and regulatory controls are also important factors that influence enterprise's IT decision making.