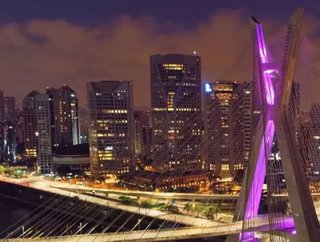 A Latin American Hyperscale Data Center Platform...
We take a closer look at Digital Colony's acquisition of Scala Data Centers whilst exploring the two companies' outlook and potential.
The acquisition
Back in April Digital Colony, digital infrastructure investment firm, acquired Scala Data Centers which is a Sao Paulo based company providing cutting-edge data services to the Latin American sector. Following the move, Marcos Peigo has become CEO of the company as he aims to move the company forward to support the growth of cloud and IT outsourcing across Latin America whilst meeting global customer demand and expectations.
The value of the acquisition is worth between £300 and £400mn and is set to be one of the largest companies of its kind in Brazil. The transaction was partly funded by Digital Colony's inaugural fund.
About Digital Colony
Digital Colony Management, LLC is the digital investment arm of Colony Capital and focuses on enabling the next generation of mobile and internet infrastructure. Its extensive team combines knowledge with leading operator of digital infrastructure businesses, Digital Bridge, along with Colony Capital which is a leading a real estate investment management firm.
A considerable rise in mobile data, video consumption and cloud assets has sparked a much greater need for digital infrastructure solutions such as hyperscale data centres across the planet. Big data analytics, IT outsourcing and more emerging technology trends has enabled Digital Colony to continue its continued development and investment in these areas. It states: "As the rest of the world catches up to the rapid growth of mobile data consumption in the US, we are identifying and pursuing exciting investment opportunities around the world."
Overall, the company believes "today's market conditions present a unique opportunity to invest in mobile and internet infrastructure".
Digital Bridge and Digital Colony have invested in companies all around the world who are providing some of the most cutting edge digital infrastructure to the masses. These include Mexico Tower Partners, ExteNet Systems, Vantage Data Centers and more.
About Scala Data Centers
Headquartered in Sao Paulo, Brazil's largest city. Scala's aim is to meet and exceed the growing demand for computing power across Latin America. Scala announced its latest acquisition on April 23rd, taking hold of premium data centre assets from Brazil-based UOL Diveo.
Scala aims to continue to expand at a fast pace through developments, strategic partnerships and acquisitions in the Latin America region. These will help support the continued demand for data centre capacity of its hyperscalers, cloud providers and top enterprise customers.