Gaw Capital raises $1.3bn for new Chinese IDC platform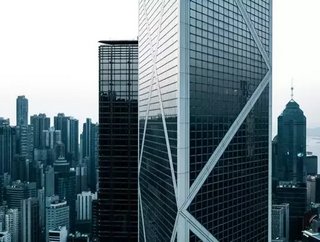 The funds will be invested across a portfolio of projects and partnerships in the Chinese data centre market...
, a Hong Kong-based real estate equity fund management firm, announced today that it has successfully completed a fundraising campaign to back its new internet data centre (IDC) platform.
In a , Gaw Capital revealed that it plans to use the US$1.3bn raised to invest in a portfolio of projects to be carried out in partnership with cloud data centre developers and operators in the Chinese market. 
Courtesy of Gaw Capital
"We are delighted to complete the final close of fundraising for our IDC platform, following the highly successful fundraising round for our Gateway Real Estate Fund VI. A wholly owned subsidiary of the Abu Dhabi Investment Authority (ADIA) is the largest investor in the IDC Platform, with additional commitments made by other global institutional investors," commented . 
"These commitments we have received are a strong vote of confidence in Gaw Capital's approach to IDC assets, which is a focused sector for us, and we have further plans to grow into other Asia regional markets."
The move towards the data centre industry is a relatively new direction for Gaw Capital, which has been principally focused on the residential real estate, commercial office, retail mall, serviced apartment, hospitality and logistics areas. According to the company's statement, the move has been prompted by strong growth in the Chinese data centre industry. 
Between 2010 and 2018, the Chinese data centre market grew at a CAGR of 37%, from $1.49bn to $18.7bn, representing a pace of growth more than twice the global average. Gaw Capital believes that this pattern will continue in the coming decade, as China further digitalises its economy, an event that is being increasingly catalysed by the nation's .
,added that, "Gaw Capital Partners is extremely pleased to be teaming up with industry leaders and outstanding operating teams to invest in IDC projects. We have seen good results thanks to our operating partners' strong execution capabilities. Amid the backdrop of pandemic and the rapid adoption of 5G in China, there is a strong demand for data processing services due to the increasing use of data because of the social distancing measures. With most social and economic activities migrating online, data centers in promising locations along the densely populated region of China are emerging as valuable assets that produce stable rental income."
Gaw Capital has been operating since 2005, and currently oversees six large scale investment funds in the Chinese region, as well as additional interests in Vietnam and the US.