Global green data centre market to hit $140.3bn by 2026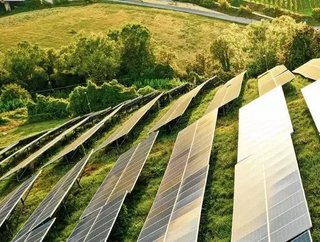 Demand for sustainable data centre design is skyrocketing, with green infrastructure expected to grow at a CAGR of 19.1% over the next five years...
As global demand for digital infrastructure increases dramatically - both in response to the effects of COVID-19 and the influence of Industry 4.0 - enterprises, data centre operators and end users are increasingly faced with the challenge of balancing this insatiable desire for data centre expansion with greater and greater demand for sustainable practice.
The data centre industry is estimated to consume between 1-2% of the world's electricity. Thankfully, that consumption figure (which puts data centres in competition with the airline and automotive industries in terms of emissions) has been pretty successfully uncoupled from global capacity growth. 
Over the past few years, data centre operators have made great strides in the art of ensuring their facilities are as efficient as possible. 
However, with science-based environmental impact targets like to set by the Paris Climate Accords looming over the industry, efficiency is no longer enough on its own. 
The answer to the seemingly mutually exclusive goals of exponentially increased capacity and exponentially reduced carbon impact may lie in green data centres. 
Green data centre design has undergone something of a renaissance over the past few years, as the practice of building, powering and cooling facilities as sustainably as possible trickled down from hyperscalers like Google and AWS, and into common enterprise-scale design. 
And the trend appears to be showing no signs of slowing down over the next few years. New data released by Markets and Markets found this week that the global green data centre market size is expected to grow from $49.2bn in 2020 to around $140.3bn by 2026, representing a CAGR of higher than 19%. 
These green data centres will not only use more renewable energy and reduced amounts of water, but also channel excess heat into local district heating grids, and take efficiency to previously unseen levels. 
"The previous generation of servers used in data centres focused on attaining maximum processing power packed within minimum space," notes the report. "But, in the present scenario, with the rising cost of electricity and environmental conscience, companies have started focusing more on the power and cooling requirement of servers. Green servers refer to the energy-efficient servers that provide higher processing power, consume lesser energy, and are environment friendly. These green servers can help companies in reducing their data centre electricity consumption and associated cost."