Global Switch completes build out of Hong Kong's largest DC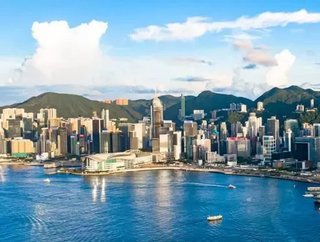 The 70,000 square metre facility was completed this week, adding 58 MVA of utility power supply capacity and bringing the site's total capacity to 100...
European and APAC-focused data centre operator Global Switch has, despite the hurdles of the pandemic, completed its buildout of a 100 MVA hyperscale data centre in Hong Kong.
Global Switch Hong Kong is now the largest multi customer, carrier and cloud neutral data centre in Hong Kong. The initial stage spun up in 2017, with a capacity of 34,400 square metres and 42MVA of utility power supply capacity. The second stage, completed this week, effectively doubles that footprint, delivering an additional 58 MVA of critical power capacity and bringing the site's total footprint to 70,000 square metres. 
In addition to being Hong Kong's biggest carrier-neutral data centre, the facility comprises almost a quarter of Global Switch's total capacity of 427 MVA - although the high real estate density of the Hong Kong market means it makes up just a fraction of the company's global whitespace footprint of 428,000 square metres. 
John Corcoran, Chief Executive Officer at Global Switch, praised his team's successful completion of the project in the face of the unprecedented challenge posed by the COVID-19 crisis. 
"Despite the challenges of the COVID-19 pandemic, the Global Switch team, our contractors and supply chain have worked tirelessly to ensure that the final stage of our Hong Kong data centre was completed, allowing our customers to commence ramp up of their deployments on schedule," Corcoran said in a statement to the press.   
He added: "It is a fantastic achievement and strengthens our position as one of the leading data centre providers in the region, providing our customers with rapid scalability and a full range of cloud and managed services supported by highly resilient power and cooling infrastructure and state-of-the-art security systems." 
Global Switch Hong Kong's design places strong emphasis on reliability, efficiency and threat management. The facility has a PUE of 1.3, and is LEED Platinum rated for efficiency. 
The data centre is supported by two two completely independent 132kV power sources with three on-site 50MVA transformers in N+1 configuration for industry-leading standards of redundancy. Global Switch also revealed that its data centre "benefits from thermal storage tanks providing a total of 700m3 of thermal storage that ensure continuous cooling at full load in the event of a city power failure."