Global‌ ‌Switch‌ ‌may‌ ‌sell‌ ‌for‌ ‌$11bn‌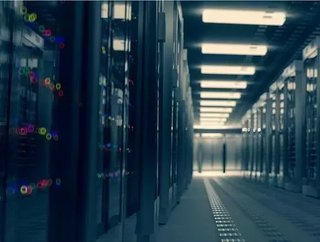 The Chinese-owned data centre and services provider Global Switch is on the market for a potential new owner...
Global Switch, the leading owner, operator and developer of large-scale network dense, carrier and cloud-neutral multi-tenanted data centres in Europe and Asia-Pacific, is up for sale, with a potential price tag of $11bn.
According to a recent report by , Global Switch Holdings Ltd owners, Gillian Tan, Vinicy are "exploring options including a sale that could value the London-based data centre operator at £8bn ($10.9 bn) or more."
Founded in 1998, Global Switch owns, operates, and develops data centres in Europe and the Asia Pacific. The company's footprint currently spans about 390,000 square metres and its tenants include government organisations, mobile carriers, and financial institutions. The company also posted revenue of about £439mn in 2019.
Currently, Global Switch is controlled by Chinese steelmaker Jiangsu Shagang Group Co. and backed by Avic Trust Co. 
Fallen through
The move follows the recent collapse of a Global Switch sale to a Hong Kong initial public offering in 2019. The incident prompted Shagang to purchase an additional 24% stake in a £1.8bn deal from British billionaire brothers David and Simon Reuben, who have been gradually reducing their ownership of the company since 2016. The deal made Shagang the largest shareholder.
So far, no concrete decision on the sale has been disclosed. Global Switch could remain the property of Shagang, and representatives of the firm have declined to comment on the potential sale.
However, in November, Global Switch revealed Shagang Group has plans to transfer its Global Switch stake to its Shenzhen-listed unit, Jiangsu Shagang Co. The move won't impact Global Switch's strategic direction, the management or financial and operational policies, it said in a statement at the time. Such a divestment would also see Shagang joining other Chinese corporates in unwinding acquisitions of non-core assets they acquired in recent years. 
Data centre companies are increasingly attracting interest from infrastructure-focused private equity firms because of the stable returns and expectations of ongoing growth as businesses increasingly rely on technology.