Google data centres hit green energy goals 4 years in a row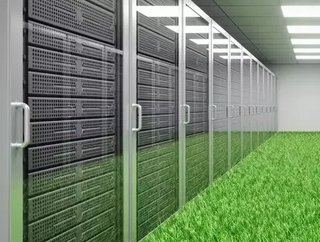 Google has achieved its green energy goals for its data centres in Denmark, Finland, Oregon, and Oklahoma for the fourth year running...
Google has reached its green energy goals for its data centres for the fourth consecutive year, matching 100 per cent of its global electricity use.
The U.S. tech giant achieved the milestone for its data centres based in Finland, Denmark, Iowa, Oklahoma, Oregon, which are operating on 90 per cent carbon-free energy. 
In a , Sundar Pichai, CEO of Google and Alphabet, said: Within a decade we aim for every Google data centre, cloud region and office campus to run on clean electricity every hour of every day."
Pichai mentioned in the same post that the company is "shifting data centre backup generation to batteries", as well as "advancing time-based clean energy tracking and allowing Google Cloud customers to select the lowest carbon regions."
In 2013, the company bought more renewable energy in line with its sustainable strategy, having purchased 35 per cent of its energy by the end of the year. 
This number rose to 61 per cent in 2016, and by 2017, Google hit its 100 per cent renewable energy goal which it then maintained up until 2021. 
Looking to the future, the company has also set two other targets including eliminating Scope 2 emissions and becoming completely carbon-free so that it can achieve its zero emission goal. 
With it being Earth Day, let's take a look at some of the renewable projects Google has started since 2020.
Solar panels distributed across hundreds of public housing rooftops, providing clean energy in Singapore.
First offshore wind project in the North sea to support the company's Belgium data centre.  
Wind and solar projects to support Google data centres in and around states such as Oklohoma, Alabama, and Virginia. 
According to the company, Google buys more than 50 renewable energy projects, totalling almost 5.5 gigawatts. 
This is the same as the amount of power produced by around one million solar rooftops. 
To enable it to achieve its carbon-free and zero-emission goals, Google is using carbon-technologies including large-scale battery storage and green hydrogen.