Google data centres to use 'carbon-intelligent computing'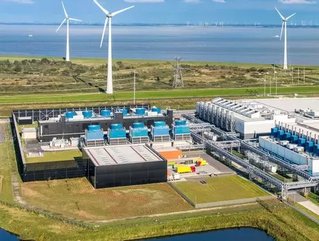 Google is to use its carbon-intelligent computing in its data centres to move compute tasks from one facility to another.
U.S. tech giant Google has announced it is to start using 'carbon-intelligent computing' in its data centres to allow to move compute tasks and data such as YouTube videos and photos between facilities with more green power. The software is due to be implemented this year and aims to move workloads from centre to centre using renewable energy. 
What is carbon-intelligent computing?
Developed in 2020, Google's carbon-intelligent computing platform enables the company to move the workloads within the facilities to match their energy use to the green power available. According to the company, this was the "foundation" to allow them to move compute capacity to greener data centres. 
Looking to the future of the platform, Ross Koningstein, co-founder of Google's Carbon-Intelligent Computing project, said in a blog post: "By 2030, we plan to completely decarbonize our electricity use for every hour of every day. One way we can do this is by adjusting our operations in real-time so that we get the most out of the clean energy that's already available.
"And that's exactly what our newest milestone in carbon-intelligent computing does: Google can now shift moveable compute tasks between different data centres, based on regional hourly carbon-free energy availability", he added. Regional carbon-free energy relies on both solar and wind sources in order to be effective. Google claims that carbon-intelligent computing makes predictions a day in advance of a grid using carbon-intensive energy to shift computing across the globe, and selects region destinations based on where carbon-free electricity is at its highest. 
Shifting compute tasks from one facility to another
Explaining the shifting of compute tasks, Ross Koningstein said: "Shifting compute tasks across location is a logical progression of our first step in carbon-aware computing, which was to shift compute across time. By enabling our data centres to shift flexible tasks to different times of the day, we were able to use more electricity when carbon-free energy sources like solar and wind are plentiful". 
Google hopes to apply its carbon-intelligent computing to media processing, which enciphers, analyses and processes millions of multimedia files such as Google Drive, Google photos, YouTube videos. The platform aims to complete these tasks using hourly compute capacity on the "cleanest grids" available worldwide. The company's cloud developers, as well as customers, can also prioritise their grid, putting the cleaner ones first and are able to maximise the amount of energy powering their apps by selecting regions with enhanced carbon-free energy scores, Google claims. 
Google is one of the largest companies in the public cloud computing market, and together with Microsoft and Amazon, accounts for over 50% of the largest data centres across the globe. The increased spending on data centres has been partly influenced by the COVID-19 pandemic with Amazon Web Services (AWS), Microsoft and Google reach US$37bn in the third quarter of last year.