Google opens second data centre in the Netherlands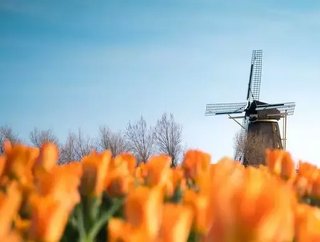 The new facility, located in Middenmeer, brings Google's total investment in its Netherlands data centre footprint to €2.5bn...
Google has opened a new hyperscale cloud data centre in the Netherlands. The facility, located in the town of Middenmeer, 60km North of Amsterdam, is the tech giant's second data centre in the country. 
The facility will be used to support Google services in Europe, like Mapps, Gmail and YouTube. 
"We are delighted that our datacenter in Middenmeer is now operational. We see that consumers and businesses are increasingly using online services, and this trend has even accelerated in recent times," commented , country manager for Google Netherlands. 
"That is why we invest in a digital infrastructure that works for everyone. Our total data center investment in the Netherlands has now reached €2.5bn, with which we also contribute to local employment and the economy."
A by analytics firm Copenhagen Economics released today found that Google's data centre investments have had a markedly positive impact on the Dutch economy. Between 2014 and 2019, the company's investments of more than €2bn in its Eemshaven-Groningen and Agriport data centres created a net benefit of more than €3.6bn for the country's GDP. 
Sustainable design
The Middenmeer data centre will be supported by totalling 130MW, made with Delfzijl, a wind and solar park in the north-east of the country, as well as with two wind farms located in Zeeland, Krammer and Bouwdokken.
In a company statement, Bertisen added that, despite more than a decade of sharply rising demand, innovations in cooling, power and computing infrastructure have managed to keep Google's data centres' power demands relatively stable. 
"Of course we follow the discussions about data centers and energy consumption in the Netherlands and we understand the questions about this. I would therefore like to emphasise that we have managed to make data centers more and more efficient. Compared to five years ago, Google now gets about seven times as much computing power from the same amount of energy and the Google data centers are among the most energy efficient data centers worldwide," he said. 
Google Middenmeer will reportedly use free cooling and recycle waste heat in order to warm its offices, as well as working to continue increasing efficiency and purchasing renewable power in line with the company's plans to go completely "carbon free" by 2030.  
Investing in the Netherlands
The Copenhagen Economics report notes that, between 2014 and 2019, Google's investments in its Netherlands data centre infrastructure created an average of 3,400 jobs per year. The Middenmeer facility has reportedly continued to support job creation in the construction, cybersecurity and telecom sectors. 
When operational, the facility will employ 125 people full-time, and a planned expansion to the company's Eemshaven data centre will bring its total staffing complement to 350 upon completion.