Google pivots to build third data centre in Taiwan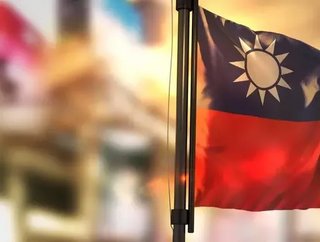 As more tech companies pull out of Hong Kong, Google has announced plans to build a third hyperscale data centre in Taiwan...
On Thursday, Google confirmed that it plans to construct an . The new facility will be located in Yunlin Province and, upon completion, will be Google's third major data centre in the country and fourth in Asia, making Taiwan even more critical to the tech giant's interests in the region. 
Google announced its Smart Taiwan initiative back in early 2018, initially hiring 300 new employees in the country and announcing plans to train an additional 5,000 experts in artificial intelligence (AI) within the year, in order to make Taiwan the new . The initiative is Google's largest external hiring event to date, and took the form of several long-term partnerships with Taiwanese governmental and educational institutions. 
The company has been active in Taiwan for almost a decade now, acquiring 15 hectares of land in Changhua County back in 2011 in order to construct one of Asia's , which came . The project reportedly involved a $780mn investment in its campus, which was one of the largest data centres in the APAC region at the time of construction. 
Google announced the construction of its second Taiwanese facility, an $850mn project located in , as recently as December 2019. With the new facility expected to more than double the company's capacity in Taiwan, the announcement of another hyperscale data centre a few miles away is a little puzzling at face value. 
However, recent developments in Hong Kong - which accounted for - have seen multiple large tech firms , following PRC interference in its data privacy laws and ongoing civil unrest. 
At the end of August, Google and Facebook announced they were scrapping plans for a new undersea fiber optic cable between Hong Kong and the US, in response to a recommendation from the US Department of Defence. 
"We continue to work through established channels to obtain cable landing licenses for our undersea cables," a spokesperson for Alphabet Inc.'s Google at the time. The representative added that the original application had "been withdrawn, and a revised application for the U.S.-Taiwan and U.S.-Philippines portions of the system has been submitted."
With plans still underway to establish new fiber links between Taiwan and the US, Google's decision to concentrate its efforts on the country makes more sense, both economically and politically.