Google to create cloud data centre region in South Africa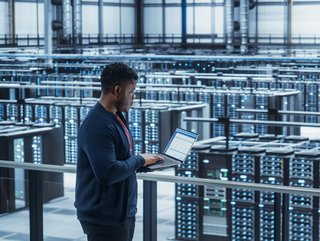 Google has revealed its intent to establish a new Google Cloud region in South Africa, its first cloud facility on the continent
Google has announced its intent to establish a Google Cloud region in South Africa.The first on the continent, it will be joining Google Cloud's global network of 35 cloud regions.
The cloud region will bring Google's services closer to its local customers, enabling them to innovate and securely deliver faster, more reliable experiences to their own customers, helping to accelerate their growth.
According to research by AlphaBeta Economics for Google Cloud, the South Africa cloud region will contribute more than a cumulative US$2.1bn to the country's GDP, and will support the creation of more than 40,000 jobs by 2030.
"We are excited to announce the first Google Cloud region in Africa. The new region will allow for the localisation of applications and services. It will make it really easier for our customers and partners to quickly deploy solutions for their businesses, whereby they're able to leverage our computer artificial intelligence or machine learning capabilities, and data analytics to make smarter business decisions as they go forward," said Google Cloud Africa director, Niral Patel.
Expanding and improving products in Africa
Last year, the company's CEO Sundar Pichai announced that Google would invest US$1bn in Africa over the next five years to support a range of initiatives, from improved connectivity to investment in startups, to help boost Africa's digital transformation.
Google also recently announced it is building Dedicated Cloud Interconnect sites, which link users' on-premises networks with Google's grid, in Nairobi (Kenya), Lagos (Nigeria), and South Africa (Capetown and Johannesburg), in its quest to provide full-scale cloud capabilities for its customers and partners in Africa.
The company previously launched the first African product development centre in Nairobi. The centre will develop and build better products for Africans and the world.
It is now launching voice typing support for nine more African languages (isiNdebele, isiXhosa, Kinyarwanda, Northern Sotho, Swati, Sesotho, Tswana, Tshivenda and Xitsonga) in Gboard, the Google keyboard – while 24 new languages are now supported on Google Translate, including Lingala, which is spoken by more than 45 million people across Central Africa.
To make Maps more useful, Street View imagery in Kenya, South Africa, Senegal and Nigeria has had a refresh with nearly 300,000 more kilometres of imagery now helping people virtually explore and navigate neighbourhoods. It is also extending the service to Rwanda, meaning that Street View is now available in 11 African countries.