Google unveils $7bn plan for data centre business in 2021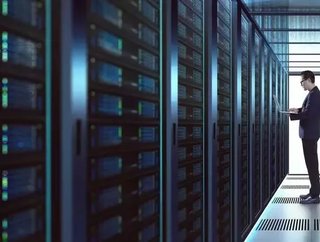 Sundar Pichai has unveiled Google's ambitious infrastructure expansion plans for the year, marking a return to growth after its 2020 decline...
Google is growing again. During the early months of the pandemic, Google CEO Sundar Pichai revealed that, due to reduced revenues and the difficulties experienced by management when onboarding new hires, the company would actively slow its growth, both from an infrastructure and hiring perspective, for the foreseeable future. 
Now, Pichai has officially declared an end to this brief stint of self-imposed austerity. In a blog post released on Thursday, Pichai revealed Google's sizable investment plans for 2021, which aim to significantly expand its data centre footprint across the US, as well as increase the number of offices it owns and the number of employees who work in them. 
The plan, Pichai explained, is to invest more than $7bn in the expansion of Google's data centre network and offices throughout the US this year, which comes alongside a pledge to grow the company's staff by 10,000. 
Courtesy of Alphabet, Inc
"We're increasing our investment in our South Carolina data centre, establishing our newest Cloud engineering site in Durham, North Carolina, and opening the first US Google Operations Centre in Southaven, Mississippi. Our existing data centre sites in Nebraska, Ohio, Texas and Nevada will be fully up and running in 2021," wrote Pichai, adding that, not only will the data centres themselves create new jobs in the construction and engineering sectors, but the services they support will "make it possible to provide products and services that help boost economic recovery." 
In 2020, Google Search, Google Play, YouTube and Google advertising tools reportedly helped create around $426bn worth of economic activity which impacted over 2mn American businesses, nonprofits, publishers, creators and developers. 
He added: "In 2018 we made a commitment to double our workforce in New York by 2028, and this year, we will continue to invest in building out our campus presence to meet that goal. We'll continue to invest in our Cambridge, Massachusetts, and Pittsburgh, Pennsylvania offices, as well as increase our workforce in Washington, DC."