Greek operator Lancom announces fourth data centre in Crete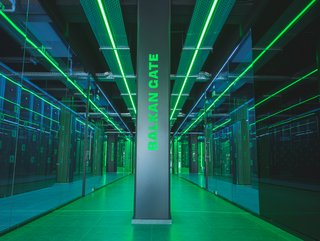 Lancom, a Greek data centre and cloud services operator, has announced it is building its fourth data centre in Crete, designed to Tier III standards
Lancom, a leading provider of data centre, cloud and telecommunication services in the Balkan region and subsidiary of data centre operator Balkan Gate, has announced it is beginning construction of its fourth data centre in Crete, the island's first Tier III carrier-neutral facility.
According to the company, the data centre, called Balkan Gate Crete, will be housed in a privately owned building and will be constructed from scratch in line with TIER III specifications.
George Nolis, CEO of Lancom, said: "With the successful participation of Lancom in International Telecoms Week 2022, in Washington DC, and the ratification of agreements for MoU, with telecommunication providers of international scope, we come to continue the realisation of our vision, placing Greece as a protagonist in telecommunications and data centre services. Our plans are already finding immediate correspondence and declare the intention of cooperation from every global telecommunication and content provider that understands the perspective and dynamics of the Balkan Gate concept.
"After the Balkan Gate in Kalochori, Thessaloniki, the Balkan Gate Crete was the next logical step to complete the Thessaloniki – Athens – Crete axis, which will be the new telecommunications route in the wider region of the Balkans and the Southeastern Mediterranean.
Nolis added: "Thus, we are creating a completely new, optimal transit from the Middle East, Northeast Africa and the remote regions of Asia, to Central and Northeastern Europe. In this way, we put an end to the current regime of submarine fibre optics, which simply passed our country and redefined our position on the world telecommunications map."
Balkan Gate Crete data centre to implement modern technological systems for energy and cooling management
The facility will also incorporate the most modern technological systems for infrastructure, energy and cooling management, Lancom claims, adding that it has set itself the goal of maximum energy efficiency of the data centre with innovative cutting-edge solutions that will be implemented by its strategic partners.
At its launch, Balkan Gate Crete will be directly connected to Balkan Gate in Kalochori, Thessaloniki, creating a telecommunications dipole, with the safest and fastest data transit from the Mediterranean to the Balkans and vice versa. At the same time, operating exclusively as a carrier neutral data centre, it will be the only neutral point of connection of all the fibre optic providers of the Mediterranean with Greece and consequently with the Balkans.