Green data centres to flourish in 2021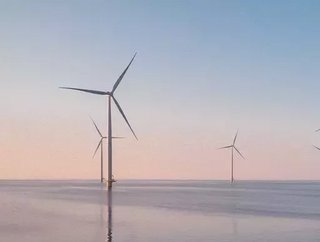 A new report from DXC Technology, zero-carbon initiatives will experience maximum uptake over the next 12 months...
2021 will be the year of the green data centre, with new, energy-efficient technologies replacing legacy systems assisted by AI managed smart solutions.
Until now, the data centre industry has been a massive consumer of energy, using an estimated 1% of the globe's annual energy resources. But new, international climate-saving directives will see several trending renewable energy initiatives put into practice in 2021 to help meet 2030 zero-emissions targets. Green policies are already being implemented at the data centre planning stages, with solutions being incorporated into facility architectural design. 
Consumption
According to a new by DXC Technology, Data centres are responsible for approximately 2% of greenhouse gas emissions: nearly the equivalent of the entire global airline industry. As global concern for climate change grows, the industry has become a point of interest for regulatory agencies and B2B consumers alike.
A recent report in the states that while data centre workloads have increased six-fold from 2010 and 2020, the overall energy consumption has not increased by the same degree. While technological advances are credited for streamlining the energy usage in the data processing industry, the demand for data centres is increasing and will place unprecedented demands on global power sources unless renewable initiatives are widely adopted. 
Data centres around the world have already implemented renewable energy solutions. Sources range from solar energy, wind energy and hydro energy. Repurposing excess heat generated by data centre servers is also being carried out by some Nordic and European-based companies to provide low-cost energy and heating to local communities. 
Excessive water usage in data centres will be under scrutiny in 2021. In the US alone, an estimated 660bn litres of water is consumed annually to generate electricity and cool data centre equipment. 
2021 solutions
To combat excessive energy and water consumption and to reduce greenhouse emissions, there are five factors that data centres will be implementing and regulating over the next 12 months. 
New locations and designs: Companies are employing green strategies at the drawing board stage. Data centres are also being built in strategic locations. Colder climates are favoured as the natural elements can be harnessed to reduce temperatures without the need for excessive energy usage. Countries that offer low-cost renewable energy, as well as tax breaks for climate-efficient operations are gaining in popularity. For example, Google, Facebook, and Amazon have all purchased land in Sweden because the colder environment helps to keep the costs of cooling to a minimum.
Decreasing data storage volume: Since the growing demand for data storage is the issue driving excess energy consumption, facilities can utilise advanced data compression, de-duplication and thin provisioning to manage the increased requirements. An estimated 2.5 quintillion bytes of data is produced daily, worldwide, with that number expected to reach 463 exabytes per day by 2025.
Colocation and Cloud: Economies of scale can be applied by transitioning from private data centres to outsourced services. Data centre services providers will have the ability to enhance processing power while minimising waste and resource consumption.
Cooling solutions: Liquid cooling is trending. Antiquated air-cooling systems consume excessive resources to maintain servers and equipment. But liquid cooling can reduce power consumption for data centres by 20-30%. For example, Facebook implemented StatePoint in 2018, which has reduced the tech giants cooling expenses by 20% in hot climates and up to 90% in colder climates. 
Resiliency: Diesel generators are becoming an outmoded feature as leading tech companies' pilot energy-efficient ways of creating back-up power in the event of an outage. Google is considering the potential of lithium-ion batteries for back-up power which could anchor carbon-free electric grids.