GTR to build underground data centre in Israel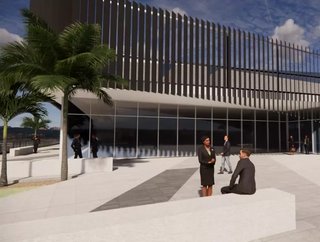 Global Technical Realty (GTR) is developing a new 10.5MW underground data centre in Petah Tikva, Israel in partnership with construction company Mercury
Global Technical Realty (GTR), a data centre build-to-suit firm, has announced it will build a new 10.5MW underground facility in Petah Tikva in Israel. Spanning 52,000 sq ft across two floors, the facility will be built in partnership with the construction firm, Mercury. Each floor of the facility aims to offer 8MW of power and 2.5MW of IT capacity. 
GTR's first investment in Israel
Commenting on the project, Franek Sodzawiczny, Founder and CEO at GTR, said: "We are announcing our second EMEA data centre in one of the fastest-growing global tech hubs, shortly after the launch of our first project in July." The centre is GTR's second investment in the EMEA region and its first in Israel. 
GTR was launched last year by KKR, a global investment firm, and Franek Sodzawiczny, a data centre entrepreneur. Andrew Peisch, Director of KKR, said: "We are pleased to make this investment in a high-quality project to help accelerate the digital transformation that is underway in the region."
Global Technical Realty also announced last month it was building another 40.5MW data centre campus in Slough, close to London. The facility is expected to be completed and fully operational in the last quarter of 2022. 
The company's Israel facility will be delivered in two phases, the first of which will reportedly be fully operational by the second quarter of 2023. The project will be built to a N+1 Tier III Infrastructure rating, offering a power usage effectiveness (PUE) at under 1.17 on full load, GTR said. 
The global data centre market 
The total investment in data centres globally is expected to increase from $ 244.74 billion in 2019 to $ 432.14 billion in 2025 at a compound annual growth rate (CAGR) of 9.9%, according to a report by ResearchAndMarkets. The report also predicted the market to drop in 2020 due to the COVID-19 pandemic, with growth restarting from this year onwards. 
The next decade will witness an explosion of data due to increased levels of technology deployment across the globe; this will drive the need for processing and storing data and require the construction of both large and small data centres. The launch of 4G and 5G networks and the deployment of Industry 4.0 technologies and Internet of Things (IoT) devices have caused a steady flow of data generation. In addition, 5G deployments with increased speeds drive higher data creation, enabling the deployment of edge and micro data centres, MarketsAndResearch said. 
The report finds that the Asia-Pacific (APAC) and North America regions will see "robust growth" as companies in these regions invest in hyperscale and edge data centres. China and the United States will vie for global leadership in the technology space, which will drive the demand for and construction of smart data centre technologies in both regions. The trend to move data processing closer to customers will drive the adoption of edge data centres whereas artificial intelligence (AI) and automation will increase efficiency and reduce operational costs for operators, the report concluded.