Hauwei confident in the future of hyperscale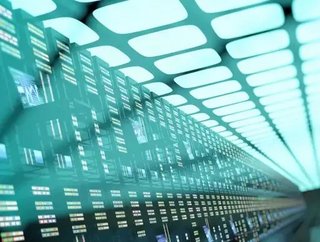 The past year (and the next few to come) present potentially troubling outlooks, both for Chinese tech giant Huawei and the hyperscale data centre...
Huawei is under siege. Ever since the ignition of China's ongoing trade war with the United States, Huawei has found itself in the firing line. The firm has laboured on the US' blacklist in some capacity , and a recent round of sanctions from European nations are threatening its position as a 5G leader (or even a competitor) in the West. The UK government has that sanctions against Huawei could range from limited market share and exclusion from core 5G developments, to complete ostracisation from the country. France recently did something similar; the country's cybersecurity agency, ANNSI, that there would not be a total ban on using equipment from Chinese technology giant Huawei in the roll-out of France's 5G telecommunications network, but that it was urging French firms to avoid using the company.
Huawei's intrinsic ties to the PRC government, and its ongoing status as high-risk for Chinese interference has effectively sidelined it on the global stage. Despite its status as a security risk, the company continues to do vast amounts of business across Asia, and is constantly working to buy its way back into Western market by dint of its indispensable sensor and communications technology. 
The uncertain future of the hyperscale data centre
At the same time, the global data centre market which, for the last five years, has charged headlong towards a future where network architecture is centred around hyperscale hubs in major urban areas, finds itself experiencing another sea change. Hyperscale data centres started cropping up over the last decade as a way of dealing with the massive data boom. 
Classified as any facility with more than 5,000 servers and 10,000 square feet of floor space, hyperscale data centres hit new peaks in 2018, with increasing to 430, up 11% from the previous year. These colocated hyperscale facilities were expected to almost completely replace the enterprise-owned data centre. In a blog post titled '', wrote that Gartner predicts that, by 2025, 80% of enterprises will shutter their traditional data centers as part of a mass migration to the cloud. 
Around the same time, a Cisco report predicted that the worldwide enterprise data load would migrate to a tiny number of managed hyperscale cloud data centres. They that around 600 hyperscale facilities would end up containing more than 65% of the world's data. 
The reality may well be somewhat different. 
The shifting balance
Due largely to advancements in the internet of things (IoT), both the volume of data being generated around the world and the ways in which that data is being produced are radically changing. Previously, the flow of data largely went from the data centre into the enterprise. Now, thanks to vast amounts of information being generated by machine-to-machine systems, that current has reversed, and threatens to slow processing across networks, right as tech applications like autonomous vehicles and telemedicine demand lower latency than before. "A single (autonomous) test vehicle can generate petabytes of data annually. Capturing, managing and processing this massive amount of data requires an entirely new computing architecture and infrastructure," notes a report by Nvidia, from 2018. 
"As nearly everyone and everything gets connected, the data that is required to function in the digital world risks being congested in the core or, even worse, caught up in large-scale cyber attacks," commented . In response, smaller, distributed networks of edge data centres have begun springing up, in order to avoid latency issues associated with centralised architecture. However, this doesn't mean that the hyperscale centre is about to die out. As with most seemingly opposed technologies, the true way forward lies in a balance between the two. 
Satya Nadella, Microsoft CEO, that, "…we don't think of hybrid as a stopgap as a move to the Cloud. We think about it as the coming together or distributed computing, where the Cloud and edge computing work together, not just for old workloads, but most importantly for new workloads."
Huawei still confident in the future role of hyperscale
Which brings us to Huawei. The company held a this week to examine the future of data centres and their relationship with key evolving technologies like AI and cloud computing. The event was hosted by , who believes that the demand for hyperscale data centres will continue to grow and be fueled by developments in AI and cloud computing. 
He continued: "Hyperscalers will require much higher power, exerting great pressure on systems. This will push for the adoption of a more standardised, prefabricated, and replicable architecture of future data centers." He added that modularity, flexibility, power efficiency and predictive maintenance will all play a key role in successfully scaling and maintaining the industry. 
Next, Huawei related these predictions to its own efforts at supporting increased modularity in the hyperscale data centre market: Huawei's FusionDC 2.0 solution, which is based on an ABCD approach to fusion: AI fusion, building fusion, component fusion, and digital fusion.
Version 2.0 uses smart modular fan walls to reshape the data centre cooling system. It also adopts a power system with FusionPower 2.0 and SmartLi solutions.
According to Huawei, this approach aims to standardize prefabricated modular technology and accelerates the data center deployment. It also provides future-oriented and elastic architecture to help the DC respond to power density evolution.
The Huawei FusionDC 2.0 solution also integrates AI technologies, iPower, iCooling and iManager, as well as prefabricated modular building technologies. All modules are prefabricated and pre-commissioned before delivery, which simplify on-site work and shorten the delivery time by 50%. "FusionDC 2.0 helps customers build a simple, sturdy, smart, scalable and saving data center," added Sainani. 
With Huawei's role in so many aspects of the global communications and IT sector uncertain, its investment in the future of the hyperscale data centre betrays significant confidence in the future of the industry.