Hexatronic acquires U.S-based Data Center Systems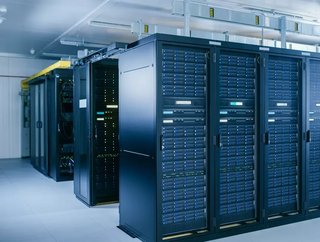 Hexatronic has signed an agreement to acquire U.S-based fibre connectivity solutions provider Data Center Systems as the U.S market continues to grow
Hexatronic has signed an agreement to acquire Data Center Systems (DCS), a fibre connectivity solutions provider based in the United States. According to the company, The acquisition is subject to customary closing conditions and is expected to close in early October. DCS provides end-to-end fiber connectivity solutions to the U.S. data center market. 
Henrik Larsson Lyon, CEO of Hexatronic Group: "The U.S. today is Hexatronic's largest market, and one of three strategic growth markets. With the acquisition of DCS we are now able to provide customers with locally assembled and terminated products for Hexatronic's complete FTTH-solution, which will shorten turnaround times and increase flexibility, and on top of that offer DCS's expertise in assembly design and advisory service. DCS's production in the U.S. will complement our current connectivity productions in Sweden, Estonia, and the U.K.
DCS's customer base 
Data Center Systems' customers consist of a variety of companies in the telecoms, financial services, and cloud services industries, as well as technology firms in the U.S. Fortune 500. Founded in 2002, DCS as of today has more than 100 employees with its headquarters located in Dallas, Texas.
As part of the acquisition, the company's senior leadership team, currently managed by CEO Kevin Ehringer, will remain in place, DCS said. Talking about the company and the acquisition, Ehringer said: "As a recognized front-runner in the structured cabling and fiber industry, Data Center Systems (DCS) continues to see unprecedented growth in the demand for our products and services. 
"The impressive combination of Hexatronic and DCS distinctly positions us to reach beyond North America and powerfully contend as a worldwide leader of storage and network connectivity for the world's largest and most connected enterprise-class data centres," he added. 
Entering the U.S market
Ehringer went on to talk about entering the U.S, market, saying: "With DCS, Hexatronic enters the U.S. market for data centres that is expected to experience continued growth. Ever-increasing data traffic, as well as the trend towards (distributed) edge computing, increases the need for both larger, hyper-scale data centres as well as small- and mid-sized data centers closer to the edge."
Henrik Larsson Lyon, CEO of Hexatronic Group, also commented: "The U.S. today is Hexatronic's largest market, and one of three strategic growth markets. With the acquisition of DCS we are now able to provide customers with locally assembled and terminated products for Hexatronic's complete FTTH-solution, which will shorten turnaround times and increase flexibility, and on top of that offer DCS's expertise in assembly design and advisory service. DCS's production in the U.S. will complement our current connectivity productions in Sweden, Estonia, and the U.K." 
Mike Cox, Chief Operating Officer of DCS, said: "We believe our offerings and services have always been held to a superior standard based on our intense customer focus (serving the Fortune 500). Aligning with Hexatronic means that we will have significantly more new plays in the game plan to serve our customers. We've always offered incredibly competitive pricing in the markets and customers we serve, recognised quality and value, stringent adherence to customer product specifications, and now our customers will also enjoy increased distribution upside as well."