Honeywell and Vertiv collaborate on sustainable data centres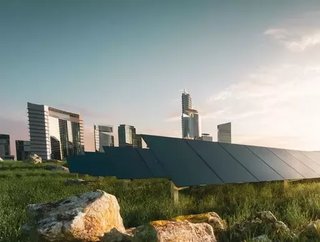 The joint venture will combine Honeywell's expertise with Vertiv's infrastructure to create sustainable data centre offerings...
Connected building company and data centre operator have kicked off a new joint venture aimed at improving the sustainability offerings available to the data centre industry.
The new partnership, which was , will see the two companies partner to create new, integrated solutions to optimise data centre sustainability, resiliency and operational performance. According to Honeywell, the first of these solutions will be available before the end of the year. 
"Data centres face similar challenges as other buildings that have disparate systems that were not designed to work together, but they experience these challenges on a greater scale," said , adding that he expects the partnership to produce effective avenues for data centre operators to "distill the mountains of data they pull from their equipment into actions that create more efficient and environmentally friendly operations."
Despite ongoing announcements of renewable power purchase agreements and carbon-neutral commitments, the data centre industry is still a major contributor to climate change. Some analyst reports have placed total data centre industry emissions as equal to the combined. Also, unlike the aviation and shipping industries, the data centre market is growing at a rapid rate, as demand for hyperscale, enterprise and edge-scale data centre solutions skyrockets year over year like Icarus headed straight for the Sun. 
Honeywell and Vertiv's first solution to be offered to the public will reportedly focus on micro-grid integrations that will allow data centres to more efficiently incorporate small scale renewable energy sources, like solar arrays, fuel cells and batteries. 
This offering will come in the form of an intelligent power management solution which provides energy management and a control system in an integrated platform - combining energy storage, analytics, forecasting and economic optimisation for increased visibility and efficiency for operators, both immediately and later at scale. 
"Business continuity is more critical than ever, with more people working, learning and connecting remotely, driving a simultaneous explosion in data and demand for new data centers. There is need and opportunity for data centers to be more efficient, reliable and sustainable," said .