Hong Kong accounts for 54% of 2020 APAC data centre spend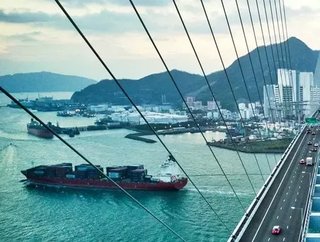 Hong Kong remains one of the most attractive data centre markets in Asia, with 54% of the region's investment volume in 2020 so far...
Asia Pacific (APAC) data centre investment is continuing to rise throughout 2020, despite regional political tensions and the ongoing COVID-19 pandemic.
At the heart of the region's data centre industry, Hong Kong continues to exhibit strong performance, and accounted for 54% of all APAC data centre investment volume in the first half of 2020. 
A new report by found that total data centre investment volume in the APAC region was 7.2 times higher in the last two years than between 2015 and 2017, for a total spend of around US$5.7bn. 
In spite of the pandemic reducing spending by about 44% year-on-year in the first half of 2020, the report remains optimistic that the industry is showing robust growth, with total transaction volume across the region exceeding $1.4bn. 
Hong Kong's continued prominence in the region is a pleasant surprise for the industry. Recent controversies over data privacy legislation, which has seen several major tech companies and leading data centre providers exit the region in favour of Singapore. In July, Korean tech conglomerate , citing privacy concerns. 
The company, which is Korea's in the country's cloud market, said that it had decided on the move following the passage of Hong Kong's new security law, which was passed by the Chinese government earlier in July. 
"Naver is relocating a data center that backs up an important set of data from Hong Kong into Singapore to better store and manage users' data in line with an operational direction toward strengthening data protection," said a Naver representative on the company's blog, .
However, other data centre providers like (currently building a ) have been redoubling their commitment to Hong Kong, enticed by its prime location as a data centre hub, as well as its low climate risk and even lower tax rates. China Mobile also secured an industrial government site for HKD 5.60 billion in July, according to Cushman & Wakefield. 
"Existing data center demand is supported by banking & finance, insurance, and telecom operators. We expect future demand to be largely driven by leading global cloud service providers such as AWS, Microsoft Azure, Google Cloud, Tencent Cloud, and Alibaba Cloud," commented . "The growing importance of Internet of Things (IoT) applications, the impending 5G network, and fast adoption rates of cloud computing as well as the post-COVID-19 'new' normal are the four major factors driving the surge in demand for cloud storage".