How Ark Data Centres' US$902mn loan will aid its expansion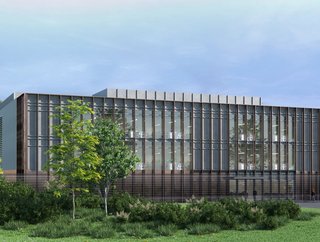 UK data centre operator Ark Data Centres has secured a US$902mn loan from ING. We take a look at what the proceeds will go towards, including an expansion
Sustainability-focused UK data centre company Ark Data Centres recently secured a US$902mn loan from ING, which also saw participation from Llyods, HSBC, and NIBC, who acted as Lead and Mandated Lead Arrangers.
In a statement, Ark said that "the book was heavily oversubscribed", gaining interest from existing leaders, banks, and institutional investors. Tina Pristovsek, director within the EMEA real estate structured finance team at Bank of America, said: "The transaction showcases Bank of America's leading capabilities in the real estate structured finance field illustrating innovative ways we can support sustainable growth and investment plans of Ark, one of the UK's pre-eminent data center operators".
Sicco Boomsma, Managing Director within ING's TMT sector financing team, said: "This is one of the largest sustainability-linked loans ever done for a UK data center operator, another important milestone for the company and reflective of the way Ark has been positioning itself in the market as a leading sustainable data center operator".
Established in 2005, Ark serves several departments and agencies within the UK government. It has a joint venture with the Cabinet Office called Crown Hosting to provide colocation services to public sector bodies and government departments.
What will the proceeds of Ark's loan go towards?
The company has said in a statement that it aims to use the capital to partially fund its campus expansion, as well as refinancing one of its existing facilities that was closed down in 2019.
Whilst no more details were given, Ark's Longross data centre is expected to be operational next year. Commenting on the facility, the company said: "deliver the definitive blueprint for socially responsible data centres through the deployment of the latest innovations and future-proofed technologies – enabling organisations to reduce their emissions and meet their own sustainability targets".
It added that it is "exploring the development of a UK hydrogen 'backbone', which aims to join together industrial clusters around the country, potentially creating a 2000km hydrogen network."