How to make the best use of on-demand IT resources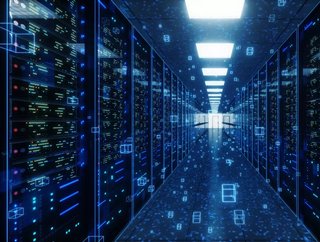 Ezat Dayeh, Senior Systems Engineering Manager, Western Europe at Cohesity, breaks down how to achieve business agility for the cloud.
Public cloud has proven to be increasingly mission-critical over the past 18 months, helping businesses of all sizes cope with the demands of remote working, more severe security risks, and the need - above all else - for agility. 
When the coronavirus pandemic closed offices and sent desk-bound office workers into isolation at home, the cloud kept everyone connected and productive. From secure applications to video conferencing and onto new e-commerce services, the cloud was the foundation that kept business operations as normal as possible in abnormal circumstances.
Such is the power of the cloud that investment in on-demand IT continues to rise, with analyst Gartner suggesting that spending on public cloud services will grow 23.1% in 2021 to total $332.3 billion, up from $270 billion in 2020.
But for all its plus points, the cloud isn't a panacea for everything IT-related – and that includes putting data workloads in the cloud. While some workloads are born for the cloud, others – including those relating to legacy apps, specific sectoral use cases, personal information, and cost-heavy requirements – might be better suited off the cloud.
Every organisation must consider how they can make best use of the cloud and look to create a hybrid mix of agile IT resources. They should plan a careful transition to the cloud that suits business requirements and the organisational bottom line. We show you how.
1. Pick the right applications to move to the cloud
CIOs love to talk about a cloud-first strategy. In an era of digital business operations, no company can afford to be restricted when it comes to the systems and services they use. The cloud allows organisations to switch direction rapidly in response to new business and customer requirements.
However, it's important to recognise that a cloud-first strategy doesn't mean moving all applications and data to the cloud at all times. As Gartner recognises, the long-term goal for some organisations might be to move applications out of internal data centres; for others, it might be moving certain applications to the public cloud.
Some legacy applications are simply too expensive to re-platform. If they're in production and working fine where there are, why spend the huge cost of moving key business services? Enterprises must run a careful business analysis of which applications and data would be better on the cloud in terms of costs – and which ones wouldn't.
2. Assess the risks and plan your route forward
Money matters, but it's not your only consideration around exploiting on-demand IT platforms. Gartner suggests that tech and business leaders who are constructing a cloud migration strategy should focus on five types of risk: agility, availability, security; supplier, and compliance.
The analyst says potential risks must be weighed against benefits in a balanced manner. While moving to the cloud can create operational challenges, IT leaders also need to know their business can leave when it needs to  – so any cloud strategy should, therefore, also include an exit strategy.
Consultants McKinsey say cloud migration requires extensive dialogue with cloud specialists and software vendors, so that companies can understand how their offerings are likely to evolve. Internal considerations on the journey matter, too. Your end users need to know how they can use on-demand IT services to boost business performance and productivity.
3. Make moving on-demand a constant work in progress
Once you've completed a thorough assessment of data workloads that work best in the cloud, that doesn't mean your decision to move on-demand is final. Having a well-managed hybrid mix of agile IT resources means you can use internal data centres and external cloud provision when you need to.
Analyst Forrester says IT leaders should aim to create a carefully managed multi-cloud strategy. Organisations should use the tools at their disposal to assess the potential benefits and costs to the business of moving workloads to the cloud.
When you choose to migrate to the cloud, or back to the data centre, then you'll want the process to be as simple as possible. Look for a provider that has a series of easy-to-use tools that make it straightforward to move workloads to the cloud.
4. Be always-ready for the worst possible scenario
The early days of the cloud were characterised by security concerns. CIOs and their business peers were concerned that a move online would lead to a loss of control. Those days are now long gone. Analyst IDC says tech chiefs can use the in-built features of the cloud to ensure their hybrid mix of resources is secure.
Any cloud partner should give your business the opportunity to take advantage of the enhanced data security of the modern cloud. Rather than having to rely on on-premises storage, look to use the cloud to back up your applications and data directly.
Then – if the worst happens, be that service downtime or a ransomware strike – your business can use cloud backups to recover quickly and effectively. Whatever happens, and whether you're working on-prem or on the cloud, your business is always ready for the worst possible scenario.
5. Build a multi-year, multi-sourcing strategy
Just like business and customer demands for cloud services can flex upwards and downwards, so technological innovation can create new demands for data storage. Think, for example, of the rise of the Internet of Things and the huge amount of sensors that push information to offline and online storage resources.
Then think of the massive data-processing requirements for emerging technologies like artificial intelligence and virtual reality. Whether data is stored and processed internally, in the cloud or at the edge, your business must build an agile hybrid IT strategy.
Map out your technology roadmap and think about how demands for the cloud will continue to change as your business uses new technology to transform, says Gartner. As your use of the cloud matures, so should your strategy – work with the business to build flexibility into your approach.
Taking a long-term view and finding the right partner
Moving to the cloud is so much more than a one-time 'lift and shift' of business applications and data. IT and business leaders have already seen the power of the cloud. Now, they need to create a long-term roadmap for using on-demand IT services for the benefit of the business. 
Mid- to large-scale enterprises today are searching for a way to harness the benefits of the cloud's cost efficiency and agility. However, unlike smaller organisations, they likely already own significant on-premises data and infrastructure, making a complete migration to the cloud highly disruptive, as well as needlessly expensive. These organisations face additional challenges as a result of having data for different use cases spread across multiple silos. This storage fragmentation makes it difficult to get a complete picture of data usage and overall capacity, making it nearly impossible to evaluate what can or should be moved to the cloud.
Whether you are moving workloads to cloud or failing over your entire environment to another location for disaster recovery the process in getting it right is much more complicated than just replicating your data and VMs.  There is a complex sequence of manual tasks with multiple dependencies to bring up your environment at another location which is error-prone and unreliable. If any of these steps are executed wrong, the new environment may not launch properly and in the worst-case extend an already critical outage or disaster situation.  Multiple point solutions for cloud, on-premises, and different migration scenarios like disaster recovery, only makes an already complex process worse. 
To tackle this challenge, next-gen data management solutions consolidate all this data on a unified, intelligent platform that provides complete storage visibility. Businesses should seek to work with vendors and solutions providers that offer a cloud strategy able to deliver the tools to easily identify the right workloads and data for cloud migration, but also enable them to achieve maximum effectiveness at the lowest cost, which is arguably the most important factor in terms of cloud migration in 2021.