How NTT became one of the top three data centre providers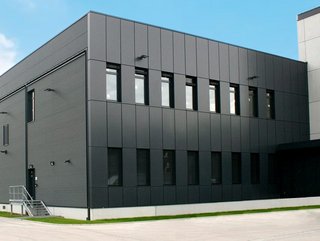 We profile one of largest companies in the data centre market, NTT, taking a look at its history, management, and data centre portfolio
Launched in 2019, NTT Ltd. combined 31 companies from around the world including regional data centre groups and other NTT entities such as NTT Communications, Dimension Data, and NTT Security.
As a global ICT provider, NTT employs more than 50,000 people across 57 countries, trading in 73 countries and delivering services in over 200 countries and regions.

NTT's Global Data Centers division
NTT has created the Global Data Centers division, and is currently one of the top three data centre providers. The division incorporates e-shelter, Gyron, Netmagic, NTT Communications Nexcenter, RagingWire, and other data centre companies that were formerly part of the NTT Communications brand. Described as the consolidated data centre entity, NTT's Global Data Centers' reach extends to over 20 countries across Europe, North America, Africa and Asia, including a major presence in India.
NTT provides tailored, localised expertise through its regions in the Americas (RagingWire), APAC (NTT Communications), EMEA (e-shelter and Gyron) and India (Netmagic).
The data centres are customised for NTT's client offering flexibility and scalability. Combined with the power of NTT's global technology network, the company delivers state-of-the-art infrastructure and technology services. "The business result is that we provide an optimal data centre environment to enable you to compete, innovate, and grow," NTT said on its website.
Leadership
Masaaki Moribayashi was appointed President and Board Director of NTT Ltd in April 2021 after serving as the company's Senior Executive Vice President (SEVP) for Services. As part of the SEVP role, Moribayashi was responsible for driving growth and delivery of the services portfolio, including data center, cloud, cloud communications, and network services.
Prior to that role, he was SEVP at NTT Communications Corporation, where he was responsible for technology, services, operations, information security, and global businesses.
Other members of the NTT leadership team include Regional Head of EMEA, Florian Winkler; Regional Head of the Americas, Douglas Adams; Regional Head of APAC, Takeshi Kimura; and Regional Head of India, Sharad Sanghi.