How Portacool's Kuul brand helps data centre cooling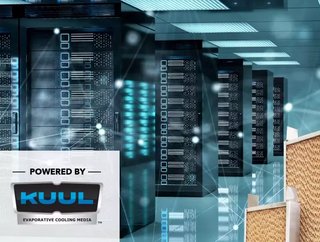 Portacool, an industry leader in evaporative cooling, is showcasing how technology from its Kuul brand enhances data centre cooling
Portacool, the leader in the evaporative technology industry for over thirty years, is showcasing how technology from their Kuul brand aims to enhance evaporative cooling in data centres.
Portacool entered the cooling market in 1990 with their first version of an evaporative cooler, which was designed to provide economical, effective cooling. Today, with a strong network of distributors, Portacool continues to expand its worldwide market horizons from its base in Center, Texas in the United States.
Kuul: Portacool's evaporative cooling brand 
Under the umbrella term Kuul Evaporative Media, Portacool's cooling technology brand covers not only the data centre industry but also agriculture and the gas turbine sector. It also includes portable evaporative coolers and residential and industrial HVAC.
The most advanced and powerful of Kuul's evaporative cooling media is its Kuul Evolution Series of products, which, in the data centre industry, provide high levels of fire protection for businesses globally.
There are two products in the Evolution series: Kuul Evolution FirePro, and Kuul Evolution FirePro DE. The first of these products, Evolution FirePro, is an evaporative media technology designed to withstand the demands of the toughest HVAC environments. Its industry-leading water absorption properties and saturation efficiency allow for enhanced cooling performance.
On the other hand, the second product in Kuul's Evolution series, Evolution FirePro DE, is a type of drift eliminator technology available in a variety of sizes. Kuul claims it surpasses industry specifications for drift rates without placing unnecessary stress on cooling fans. It also has the capacity to absorb up to five pounds of water per cubic foot of media, meaning users have the ability to capture and drain heavy entrainment.
Benefits of Kuul's evaporative media technology include: 
Improved energy consumption – lowest pressure drop, highest efficiency

Designed uniquely for a demanding environment

Made from the highest quality virgin materials

Unique performance vs. pressure characteristics

Unparalleled longevity compared to other evaporative media

Adheres to the highest standards in quality assurance

Exceptional ROI
Use cases of Kuul's evaporative media technology in data centre cooling 
In the United States, there are currently an estimated 3mn data centres storing information for a variety of businesses. This means that a vast amount of energy is consumed. In fact, According to the Office of Energy Efficiency & Renewable Energy, U.S. data centres consumed about 100bn kilowatt-hours of electricity in 2013, more than 2% of all U.S. electricity use that year. And the usage is increasing. The U.S. Energy Information Administration expects energy use in data centres to increase five-fold by 2040.
Due to this high energy consumption, data centres require advanced cooling to ensure they don't overheat. The Kuul evaporative cooling technology is able to provide a solution for data centre cooling, ensuring temperatures remain low. 
Evaporative cooling is a much faster and natural process, cooling air immediately without an unusual need for extra power, Kuul said in a whitepaper on data centre cooling. The company also claims that its technology can reduce PUE values. According to the National Renewable Energy Laboratory, PUE values for data centres vary widely, with the overall average around 1.8. And those focusing on efficiency typically achieve PUE values of 1.2 or less. 5 In its data centre applications, under optimal conditions, air handling units equipped with Kuul have seen 1.1 PUE.
Its drift eliminators also help keep data centres cool. This is due to the fact that they ensure the air leaving the air handling unit remains clean and free from entrained water, which evaporates delivering mineral dust. With high-performing drift eliminators, facility operators may switch on cooling pumps at maximum system airflows without the risk of water entrainment. This provides the benefit of allowing higher velocities, which means air handling units can be more compact.
To learn more about the Kuul brand of Portacool, as well as its evaporative media technology for data centre cooling, you can visit their website here.