Huawei to bring AI cloud services to Chilean market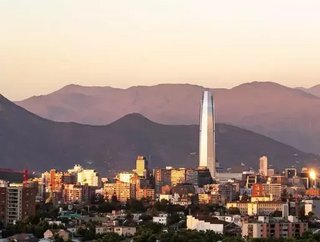 The Chinese tech giant will continue to strengthen its position in Latin America with a new data centre in the regional capital of Santiago...
With banned from operating in several of the world's most profitable regions, the Chinese tech giant is turning to developing markets for new opportunities. Last week, the company the construction of a second data centre in Chile, which it expects to come online before the end of the year. 
The new facility will be located in the regional capital of Santiago, and comes roughly 12 months after the opening of the tech giant's first Chilean data centre, which .
At the time of the first project Chile was the first region in Latin America that Huawei's cloud business had entered. Over the last 12 months, Huawei has gone from a relative unknown to one of the top three cell phone brands in the region, with in 20 Latin American countries. 
In addition to Chile, Huawei has also launched its cloud services from data centres in Mexico and Brazil, and appears to now be working towards cementing Chile's position as a regional tech hub. 
"We are very happy to be launching our second data center in the country. This will bring many benefits to our users. It will help provide greater security in case of a catastrophe and also allow Chile to prepare for the technological challenges to come in the future," said Jason Jin, president of Huawei Cloud & AI in Chile. 
Huawei is framing the new data centre - for which it has provided no information regarding size and capacity - as the catalyst for cloud based AI services in Chile and the surrounding region. Huawei points to the ongoing coronavirus pandemic as a huge driver of remote work, cloud services and the need for automation, and plans to help Chile become a leader in the field. 
Huawei's redoubled commitment to the Chilean cloud market has come at an opportune time. In April of this year, Google completed work on its 6,500 mile Curie cable, which connects the country with Asia via submarine fiber, and is the first underwater cable to connect to Chile