Hybrid Cloud and the role of data centre managers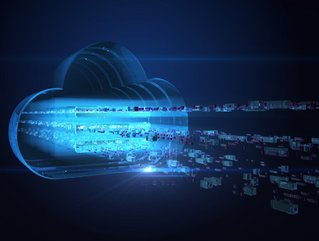 Terry Storrar, Managing Director at Leaseweb UK, talks hybrid cloud environments and the crucial role that data centre managers have to play in them
Hybrid cloud environments are one of the most common data infrastructure setups today. Hybrid cloud is IT infrastructure that connects at least one public cloud and at least one private cloud. It provides orchestration, management and application portability between them to create a single, flexible, optimal cloud environment for running computing workloads.
According to a recent report, the global hybrid cloud market is expected to grow more than 21% by 2026. In fact, this year more than 90% of organisations will rely on a hybrid cloud environment to meet their infrastructure needs and it's easy to see why. The raft of benefits of using a hybrid cloud environment are plenty. It is agile, flexible and scalable. It offers better support for a remote workforce, improves security, risk management and business continuity. What's more it supports fast-moving digital business transformation and is driving the growth of hybrid cloud IT infrastructure.
Challenges for data centre managers
The growth of hybrid cloud environments has had a huge impact on the management of data centres as infrastructures need to be seamlessly mapped and controlled to keep operations continuously running smoothly. For data centre managers, as hybrid cloud environments become more and more commonplace, the complexity of managing them significantly increases. In today's digital-first, 24/7 economy, many organisations are now operating with an 'always-on' model at the heart of everything they do and data centre managers play a critical part in this by keeping sites running effectively and protecting data assets.
Data centre managers have a big part to play in optimising hybrid cloud management on a daily basis. They need to ensure that things never stand still and understand that the right capacity at the right time is essential. The continuous efficient and stable operation of all IT systems must be guaranteed and key decisions such as infrastructure hosting shouldn't be made in isolation because back-end IT management always impacts the ability of a business to remain 'always-on'.
Data centre managers need to ensure their systems run like clockwork. While some organisations have well-resourced operations teams that make sure this happens, others are more focused on priorities such as cloud-native development and, as a result, possess a very different skillset. In many cases, decisions about how to handle back-end management can actually hold companies back from developing and growing.
Costs and challenges of hybrid cloud
While the benefits of a hybrid cloud environment are vast as mentioned above, they are not without their pitfalls. There is so much choice now that it is easy to take on unneeded services. Do organisations
actually need to be always-on and to incur unnecessary costs? Across most sectors today, being open for business around the clock is not just a route to competitive advantage, increasingly it's becoming a minimum requirement. Yet, many organisations will be familiar with the frustration of paying for IT infrastructure that has been over-provisioned and subsequently not used.
Cost control, therefore, is a key responsibility for data centre managers in their cloud services provision. Keeping budgets in line with expectations is crucial. One of the attractions of cloud computing is that it's quick and easy to gain additional resources when demand spikes, or you need temporary capacity. Yet without proper management, costs can pile up quickly.
Data centre managers must always be looking to make precise informed decisions. A great basis for this is to request an independent and objective total cost of ownership calculation from any prospective service provider before committing to a solution or service. Another option is to work with a third party to help calculate this for on-premises solutions. Either way, the benefit of some detailed planning up front is that teams can then work with accurate information and predictable cost models.
With the right management, however, a hybrid solution can pay dividends. An International Data Corporation study showed that over a five-year period, a bursting workload on a hybrid cloud cost 44% less than its native public cloud equivalent, even after taking into account all the costs of computer and storage infrastructure management, application installation and software licensing fees, as well as refactoring and migration. The study also found strong cost efficiencies in migrating workloads to a hybrid solution compared to another public cloud.
The future for data centre managers
Hybrid IT infrastructure has emerged as the de facto infrastructure model for modern organisations but data centre managers need to be aware that cloud management optimisation isn't just a one-off process. They need to be regularly reviewing and revisiting their IT infrastructure to ensure maximum efficiency in an ever changing landscape. In this cloud-first era, it is not just about moving to the cloud, but about connecting multiple clouds efficiently. Ultimately, as the demands for a 24/7 digital-first age continue at pace, data centre managers need to ensure they are one step ahead in operating their hybrid cloud environment successfully.