Hyperscale activity may level out in 2021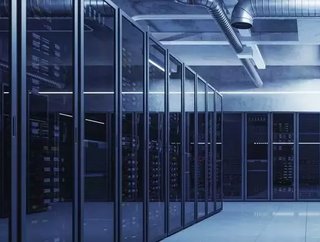 A new industry report from CBRE suggests the growth in hyperscale activity will plateau next year...
The driving forces that led to 2020's massive spike in data centre hyper scaling will quieten down over the next 12 months as demand required for remote workforces has been satisfied, according to the latest by CBRE.
However, with 373.6 MW of data centre development still taking place in the US, the market is still expected to grow by 13% in 2021. 
The report found that adoption of hybrid IT and cloud services as well as the demand for AI technology and a dispersed workforce, will see continued expansions, but at a less aggressive rate for the next five years. 
However, the trends within the US data centre industry are shifting, with smaller secondary markets that use low-cost energy, tax incentives and affordable land prices experiencing the most growth.
Broad use facilities
Data centres that offer a wide range of services are also expected to experience higher demands in services. High connectivity and close proximity to cloud on-ramps, as well as facilities that provide the latest 5G-compatible technology, will profit more than less evolved centres, the report found. 
According to , UK President and COO Europe, Vantage Data Centres, adaptability to new technology will be the determining factor in facilities thriving and surviving in 2021. He says; "As the nervous system of the digital universe, hyperscale facilities must be highly connected, served by diverse high-speed low latency fibre networks capable of receiving and sending large volumes of data around the globe in a matter of milliseconds."
He explains, "By default, they will be points of presence (PoPs) for leading international carriers and provide access to hundreds of ISPs. Deployment of cloud gateways that bypass the public Internet and connect directly into public cloud subsea cable infrastructure, such as Microsoft Azure ExpressRoute, will also be a prerequisite."  
Investor interest has grown by 28% in 2020, particularly in markets where providers offer strong credit ratings and high-quality assets. 
As the data centre market searches for more power-dense facilities, providers are also looking into renewable, lower-cost energy and sustainable solutions. Evidence suggests that those providers investing in green energy will also benefit from lower storage costs and increased efficiency.
Jenkins says, "Imagine a data centre that captures the heat generated by servers and uses it as a supplemental source of power. While this may not be economically feasible today, continuously trying to bring ideas like this to reality are essential to bring about positive change. Making data centres as environmentally friendly and energy efficient as possible must remain a major focus of the industry globally, helped by government incentives such as those in the EU surrounding the use of renewably sourced power."
Trends to watch
Hyperscale customers are at a crossroads – and this will be played out in 2021, the report suggests. It seems likely that colocation services will be used as a short term solution for many consumers, who may decide to manage their data storage in traditional hyperscale facilities rather than in wholesale centres.
Pricing trends will also change with a bifurcation of revenue going to hyperscale wholesalers and smaller enterprise clients. 
The report also suggests that cloud migration will be a sector to watch, with a rise in cloud services affecting leasing numbers for enterprise users. However, industry leaders are also advised to watch the markets carefully to determine the fallout of the COVID-19 pandemic, which is causing a recession and therefore will see many businesses fail. 
, senior research director at Gartner, says, "The priority for most companies in 2020 is keeping the lights on, so data centre growth is generally being pushed back until the market enters the recovery period."
He adds, "Much of the reduced demand in 2020 is expected to return in 2021 when staff can physically be onsite. For now, all data centre infrastructure segments will be subject to cost containment measures and enterprise buyers are expected to extend life cycles of installed equipment."