I Squared Capital to gain 22 data centres with KIO purchase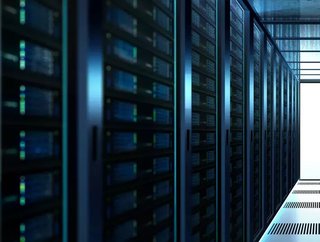 The acquisition of KIO Networks, Mexico's largest data centre operator, will add 11 data centre campuses and 11 edge data centres to I Squared's platform.
I Squared Capital, a global utilities, digital infrastructure, energy, transport and social infrastructure management company based in Miami Florida, is dramatically expanding its data centre portfolio. 
The company has announced that it has reached an agreement to acquire KIO Networks, Mexico's largest data centre operator with an extensive domestic footprint, as well as additional edge and colocation facilities throughout Central America and the Carribean. 
While no details have been confirmed as to how much I Squared Capital is paying for KIO Networks, Adil Rahmathulla, managing partner at I Squared Capital, confirmed that the investment was part of a border global expansion that the firm is making into digital infrastructure.
"Mexico is a core component of our Latin American strategy", he explained, adding that the KIO Networks acquisition was indicative of I Squared Capital's increasing focus on digital infrastructure assets like data centres, an area in which the company "have committed over $3bn across six investments around the world." 
KIO Networks has been operating digital infrastructure in its core markets for roughly two decades. The company owns and operates a platform of 11 data centre campuses throughout Mexico, Central America, and the Carribean, as well as a network of 11 edge data centres. All told, the company's data centre footprint offers more than 20 MW of installed operational capacity.  
The company also offers managed cloud, cybersecurity, and business application services, which it offers to "a highly diverse ecosystem of clients" including hyperscalers, telecom carriers, technology, financial, corporate, and government customers. 
I Squared Capital was reportedly attracted to the acquisition by KIO Networks' "robust set of assets, strong customer depth and diversification, and experienced management team," which the company claims positions I Squared to capture rapid growth in demand throughout the Latin American cloud and data storage markets. 
Rahmathulla added: "Our global digital infrastructure portfolio connects millions of people across four continents through a diverse set of assets including data centers, fiber networks, and cellular sites." The KIO Networks acquisition appears to be yet another step towards expanding that portfolio in a meaningful way.