India's data centre capacity expected to triple by 2025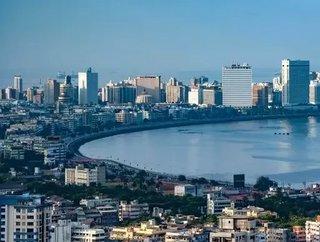 A new report from JLL claims that the Indian data centre market represents a $4.9bn investment opportunity over the next five years...
India's data centre market is expected to exhibit some of the most robust growth opportunities in the world. Over the next five years, the industry expected to expand its capacity from 375 MW in the first half of 2020 to 1,078 MW by 2025. 
According to the findings of a new report by Jones Lang LaSalle (JLL), an American real estate firm and India's largest professional services firm specialising in the real estate sector, the Indian data centre market represents an investment opportunity of more than US$4.9bn.  
The report, (re)imagine Data Centres Running India's Digital Economy was released earlier this week and finds that new data protection laws, the growth of hybrid cloud and colocation data centres, and growing adoption of 5G, edge computing and the internet of things (IoT) will be a source of sustained growth across the region. 
"India's data centre market will outperform over the next five years, supported by a combination of growing digital economy, increased investor interest and stable long-term returns. Growth in the sector will be further powered by colocation sites which, via, lower upfront costs, heightened data security, uninterrupted services and scalability will, further, influence investors to reimagine the potential of India's data centre space," commented . 
"The 703 MW expected capacity additions is translating to 9.3mn sq. ft. of space, which will open up greenfield investments for real estate developers and investors to fuel the future development of the sector." 
India's digital economy has been heavily reliant on the data centre industry over the past several months of lockdown - Image courtesy of JLL
These findings come off of the back of an exceptionally strong first half of the year for the Indian data centre market. As a nationwide lockdown drove online traffic to record highs, from an average of 270 petabytes (PB) to 308 PB during the week of March 22nd, which represents a 14% rise in daily data consumption during lockdown. The data centre industry, particularly in Mumbai and Chennai , has been instrumental in powering India's digital economy throughout the pandemic so far. "Data centres are India's backstage warriors, which enable seamless and remote working-and-living. The dependence of several industries on digital infrastructure has partially helped mitigate the impact of the lockdown," added Nair. Even beyond the COVID-19 pandemic, JLL sees the ongoing digitalisation of India's economy - driven by industries like ecommerce and online education - to increasingly place data centres at the forefront of the country's economic ambitions. 
"Powered by the transition to work from home arrangements during lockdown, the country's data centre industry became the backbone of the digital economy and ensured a level of business continuity and sustained large portions of the country's education system," said . "Given shifts in the economy, we will continue to see data consumption increase manifold for the foreseeable future."