Interxion breaks ground on third Danish data centre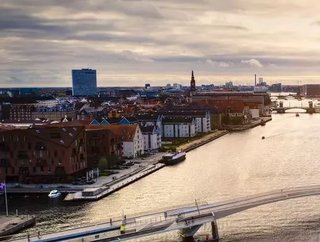 The new facility will provide a range of HPC and colocation services to businesses operating in the Nordics...
The Digital Reality company Interxion has on its latest data centre facility in Denmark, it's third such project in the country. The announcement brings the total number of sites in Interxion's European data centre portfolio to 94.
Located on Interxion's campus in Ballerup, the data centre will provide Nordics businesses access to Interxion's exclusive PlatformDIGITAL which already spans 24 countries across six continents.
The 7,000 square feet data storage and processing facility named CPH3, is to be constructed in three phases. In a recent statement, Interxion revealed the centre specs will have 2,300 square metres of whitespace when the first phase is completed in early 2022. The capacity will reach a total output of 14MW when all three phases are operational.
The additional capacity of the plant, along with Denmark's international fibre infrastructure, makes it possible for businesses to reach 80% of Europe's GDP in less than 25 milliseconds. The facility will also provide access to Microsoft's AWS Cloud and Azure ExpressRoute. 
When operational, the facility will access to 60 networks and ISPs as well as four Internet Exchanges, all the major cables, and HAVFRUE/AEC-2 - the transatlantic submarine cable connecting New Jersey to the Jutland Peninsula of Denmark, with a branch landing in Ireland.
Sustainability
In keeping with the global trend in sustainable data centres, CPH3 will use a recently completed groundwater cooling system 70 metres underground. The water temperature maintains a natural and steady 10-11 degrees Celsius and is pumped through heat exchangers to cool the HPC servers and reduce energy consumption on the data centre coolers.  
The centre will be constructed using energy-efficient innovations that will result in annual energy savings of more than 1,200 MWh. A large proportion of Interxion's Ballerup campus power comes from sustainable sources, including water, solar and wind.
Data gravity
The data centre will ease demands for colocation services and the region's stream of data traffic, which has increased globally since the start of 2020 and the global pandemic.
According to Digital Realty's recently published Data Gravity Index DGx, data gravity intensity is projected to more than double annually through 2024. It will grow faster across the EMEA region than in either North America or the Asia Pacific.  
"Data is migrating away from on-premise data centres to the cloud," said , Nordics Managing Director, Interxion.
"This trend, along with the exponential growth in the volume of data created, has prompted enterprises to harness the power of data gravity and deploy their critical infrastructure at key centres of data exchange."
Banks added that Interxion's Copenhagen campus forms a key, digital hub for Denmark, which offers a uniquely attractive business climate for new enterprises.